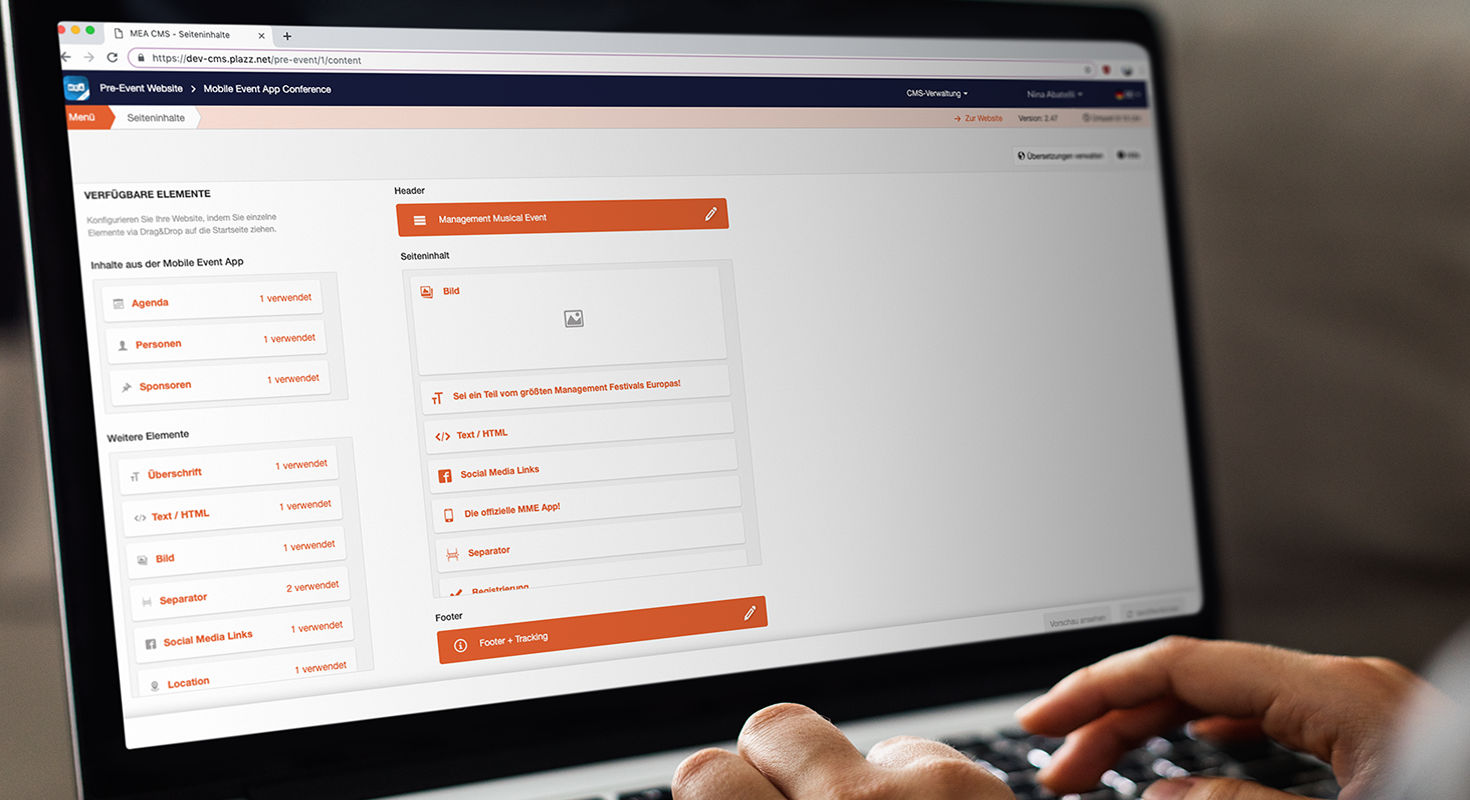 What's new in Version 2.47
In this Release registr received multiple additions and changes. At the same time the Pre-Event Page is now officially available for customers to work with.
---
registr
The guest list has been visually overhauled and now gives a better overview with useful information. New Tooltips will help to understand each control element better. The added filter options will enable the user to only get relevant information. Also, it is now possible to see, if a user was removed from an event.
Besides the guest list the Excel export has been enhanced as well. Several options have been added to decide, which data will be exported. The resulting file contains details of the invitation, person and questionnaires.
When editing the CMS, it is now also possible to manually add guests or link their profile and then confirm their attendance. This is part of the new configuration function. Single profiles can be modified, even after their initial setup. If there have been questionnaires, they can be filled out or changed. Additionally, the system now presents a details page for every person. This page contains basic information regarding the user, registration status and voting results, if participated.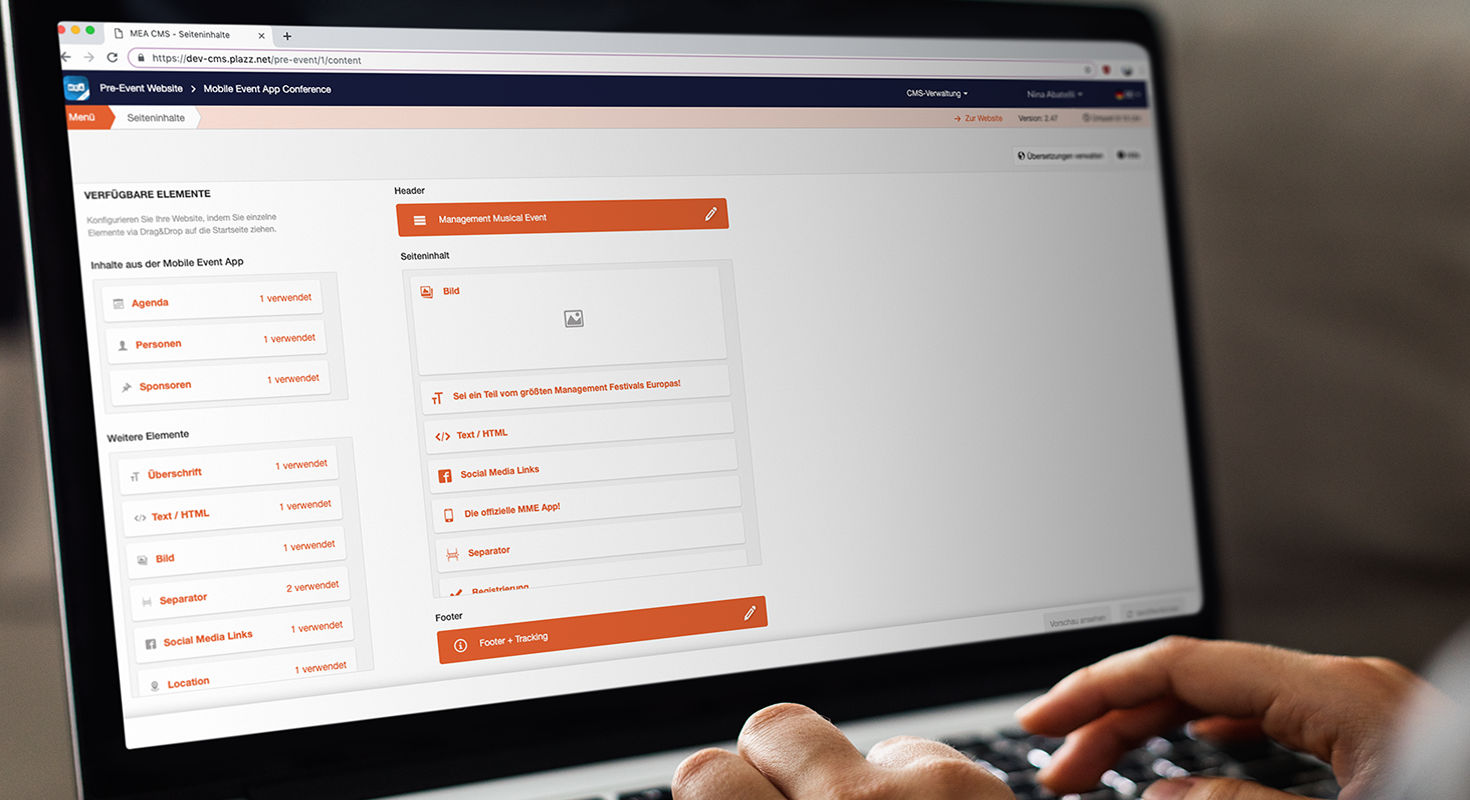 ---
Pre-Event Page
To prepare guests for an upcoming event the Pre-Event Page was developed. It is a separate website which displays useful event details. Ideally, it's the first place to go for guests. Here they find information regarding the event program, location or other details which the event manager deems important. The page can also be linked with the registration process. This way guests are not only informed but can actively engage at the same time.
The Pre-Event Page can be individually customized. Its structure is similar to the custom pages of the Mobile Event App. The left side of the configuration page contains a list of the available elements. Content which originates in the Mobile Event App are agenda, person lists and sponsors. Further elements are text boxes, images, social media links or the tie-in with registr. The elements can be conveniently placed per drag and drop. Besides title name and color there are also some element-specific options available. The agenda for example can be displayed as a list or chart.