Software as a Service – Systems created for Efficient Work
The Mobile Event App is a software-as-a-service solution, that you can use to design your own app. Thanks to the core component of MEA, the content management system (CMS), you will have the ability to design more than 90% of your app. One click is enough to publish these changes and integrate them into the apps.
Early in the development of your first project with us, you will be given training in using the CMS and how to take control of your app. You can edit the content yourself and even make quick changes during the event. The CMS can be accessed from any Web browser, meaning there is no additional software to download, install or setup.
The system has been designed so that you can control it quickly and easily. You will have access to features like: tool tips, tutorial videos, a help desk, importing large amounts of data, a download section with information and templates as well as a mode for previewing various features. Any time you reach a block, if you do, feel free to contact us at any time.
With regard to multilingual capabilities, you will have the ability to choose a default language for your app based on the languages available. In addition to the default language, you can choose additional languages, as needed, which can  can also display app content. Special translation pages will make it easier for you or your translators to use the multilingual capabilities. Each app view can be translated in the CMS, such as the menu for the app, the dashboard, surveys or other custom pages.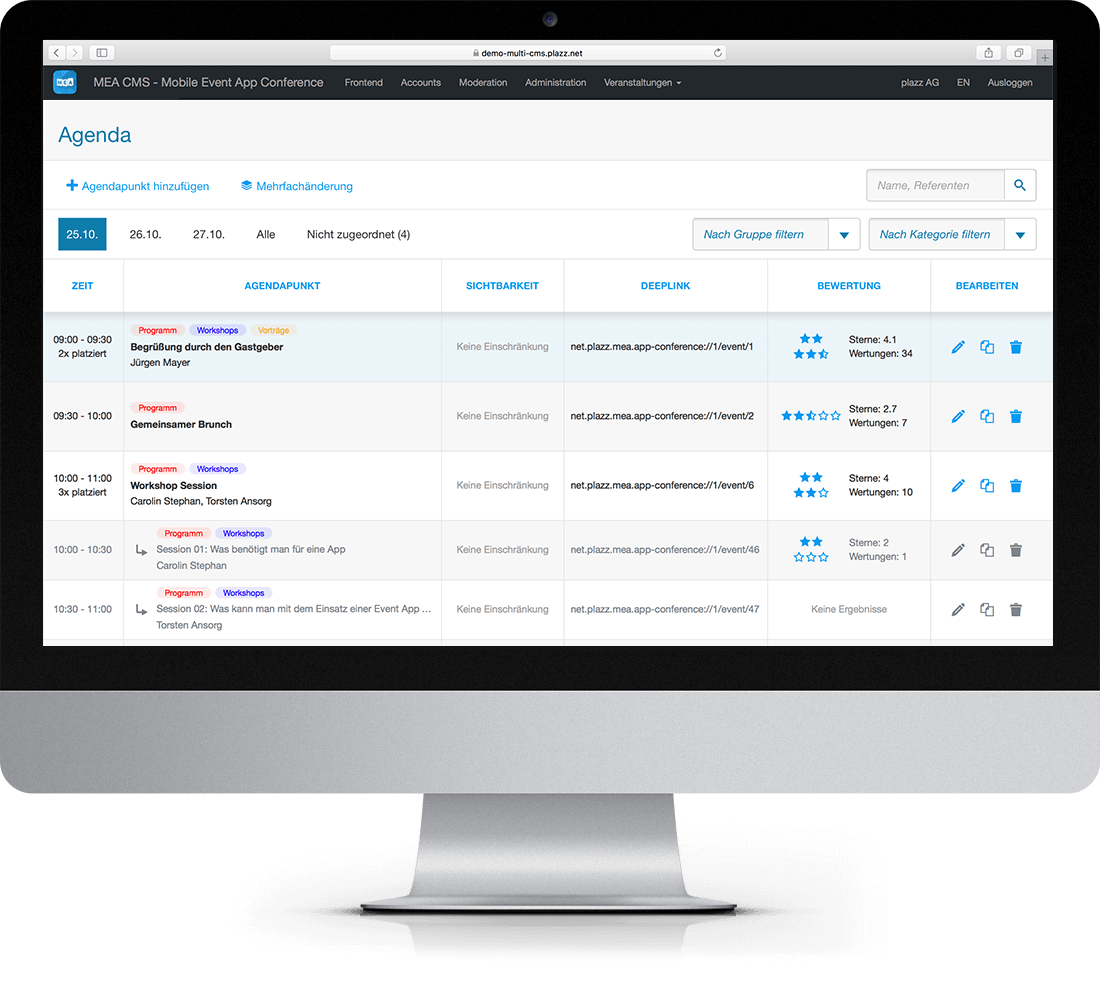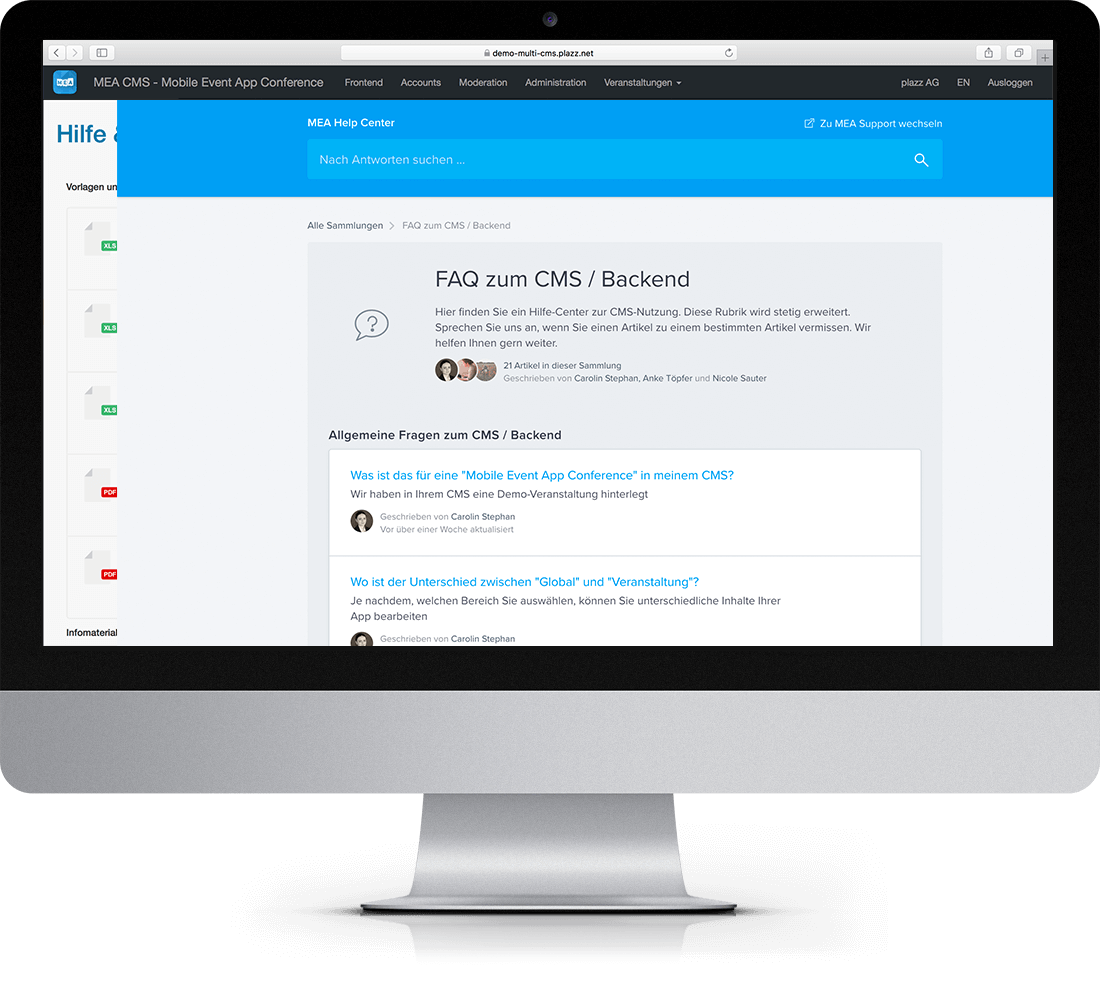 Mobile Event App Service and Customer Support
Our support team will help you maintain the content as well as provide support for the three app platforms and the CMS. The experienced consultants will be at your side from the first steps through the app's rollout and, of course, during the event.
We will create the basic structure of your app for you, so that you can start working directly on the actual content. This includes the determination of the corporate identity colors, setting the event date, maintaining the app's main screen and the preview images for the event. We will also take care of registering your individualized MEA with the Apple and Android app stores for you.
If you don't have the capacity to create the content internally, we can take over the content maintenance task. You simply need to determine the extent and there won't be any hidden expenses.