What's new in version 2.25
With the new update 2.25 we release one of the biggest features we have worked on this year: Multilingualism. The multilingualism of the app and its administration in the CMS was conceived and implemented in a thorough and intensive development process in our Erfurt office. With this extension to the MEA, there is no longer any language barrier in the way of your international events! The MEA is available in 5 languages (English, Italian, Spanish, French and German) as standard, and it is also possible to easily expand this portfolio of languages. In this case you can contact us directly and we will help you with the realization.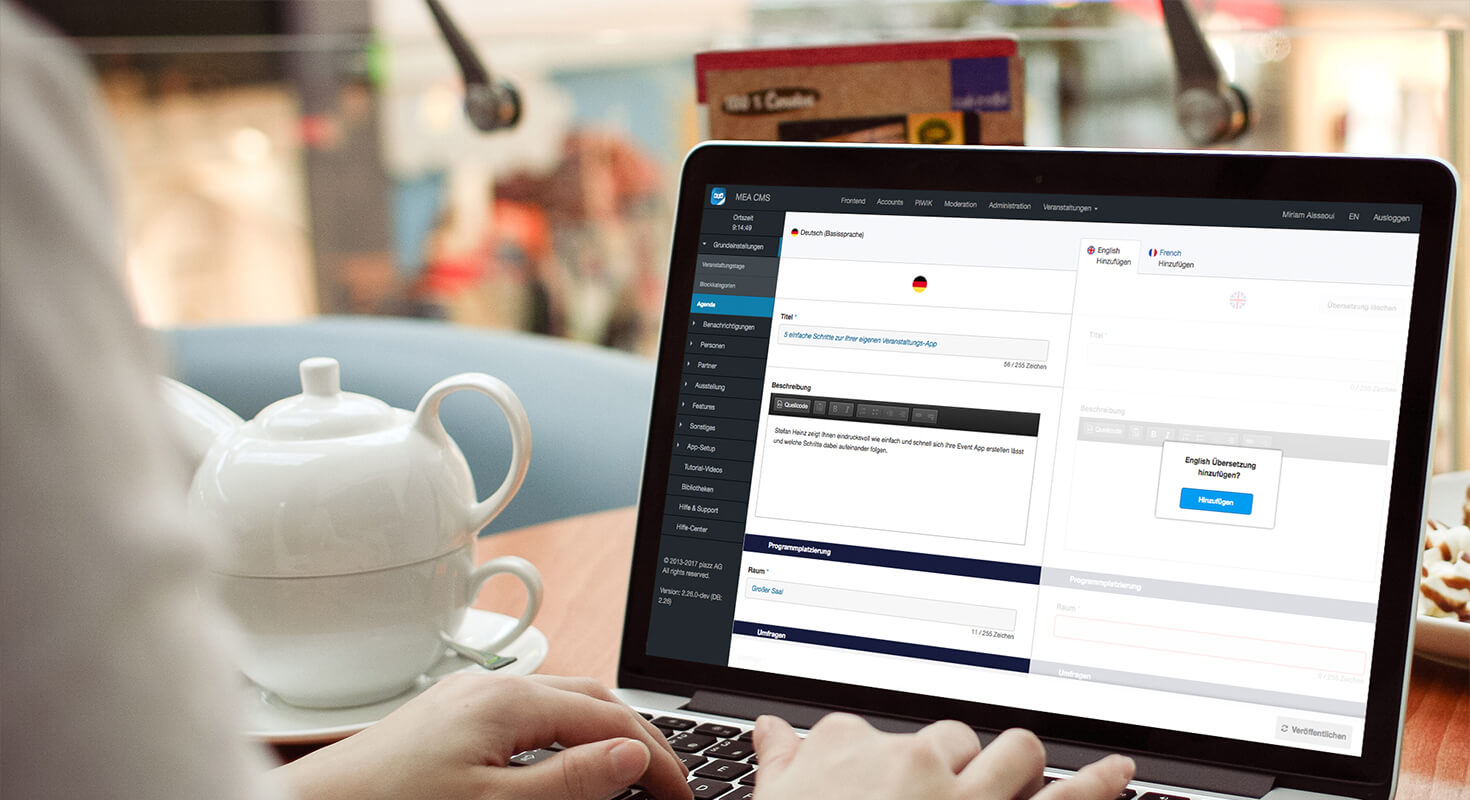 Multilingualism in the Content Management System
From now on you have the possibility to define a standard language for your app from the available languages in the Content Management System. In addition to the default language, you can also select other languages into which the app content is to be transferred. We have adapted the CMS views and added translation pages where you or your translators can manage multilingualism. Every view in the app can be translated in the CMS, such as the app menu, the dashboard, surveys or custom pages.
Change the app language – in the front-end
When setting up the application for the first time, the MEA selects a standard language based on the device language of the respective device. This can also be individually adapted by the user. If you as an organizer use the MEA for different events, you can also create them in different languages, for example Event A in German and French and Event B in English and Italian. The user can also select an individual language for the event.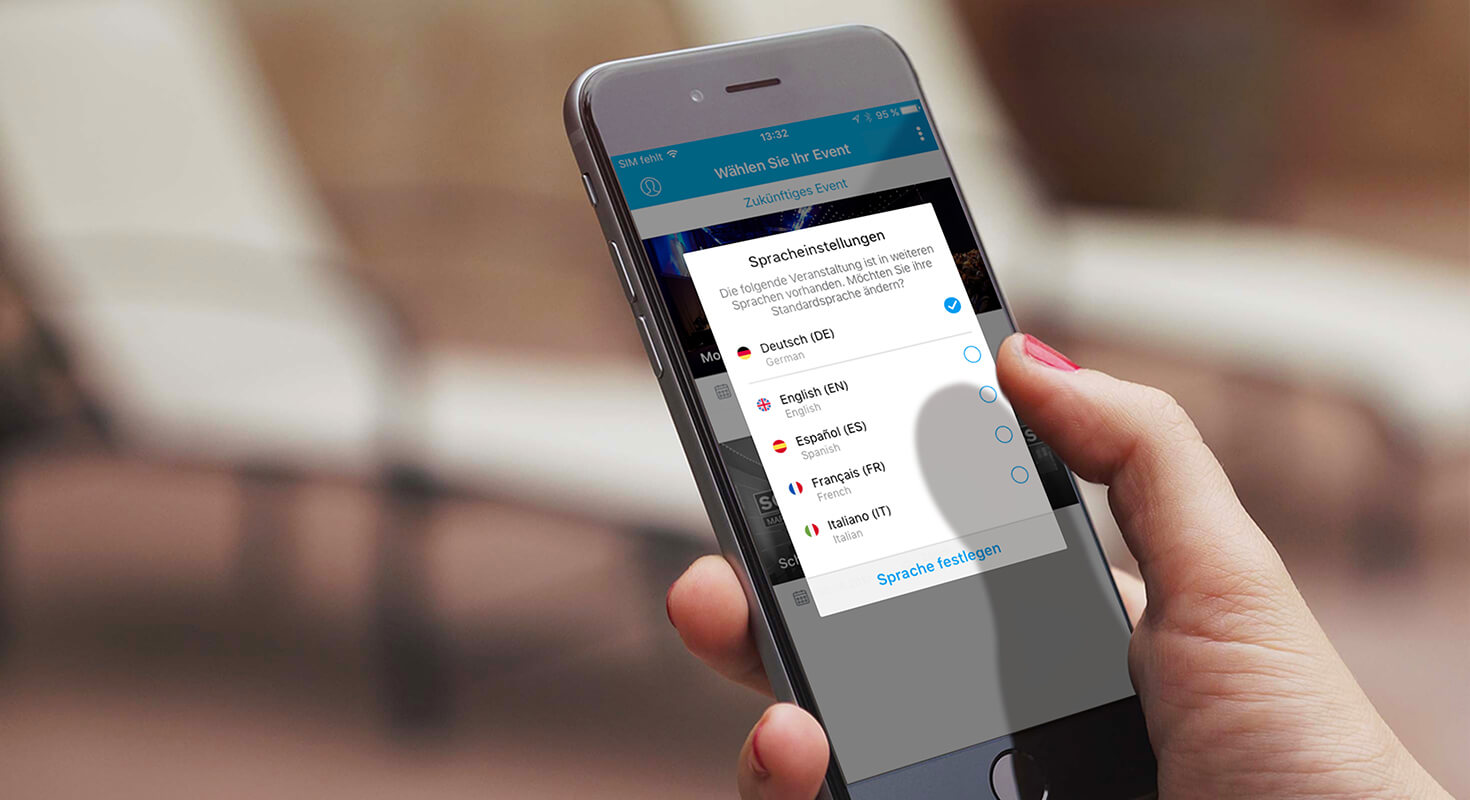 Settings page
With the MEA, the setting options that can be made independently in the application also grow at the same time. You can now find them bundled on a common page. The obligatory menu item therefore includes the following settings:
Language settings
Push notifications
App settings for usage data and site-related notes
Release notes