Neuheiten der Version 2.13
Access rights for documents
As of version 2.13, access rights can be stored for documents. This allows you to ensure that only limited groups of participants can download certain documents.
Time zone support
Set a time zone for your events. Time-bound functions are then based on the stored time zone.
Opt-In in case of change of e-mail address
If participants change their e-mail address, this must now be confirmed by clicking on a delivered link.
Leaderboard
If you use our Gamification package, you will now find a Leaderboard in the app, where you can view the ranking of the participants among each other.
Points can be awarded for: Scanning of location QR codes (e.g. exhibitors), participation in surveys, etc.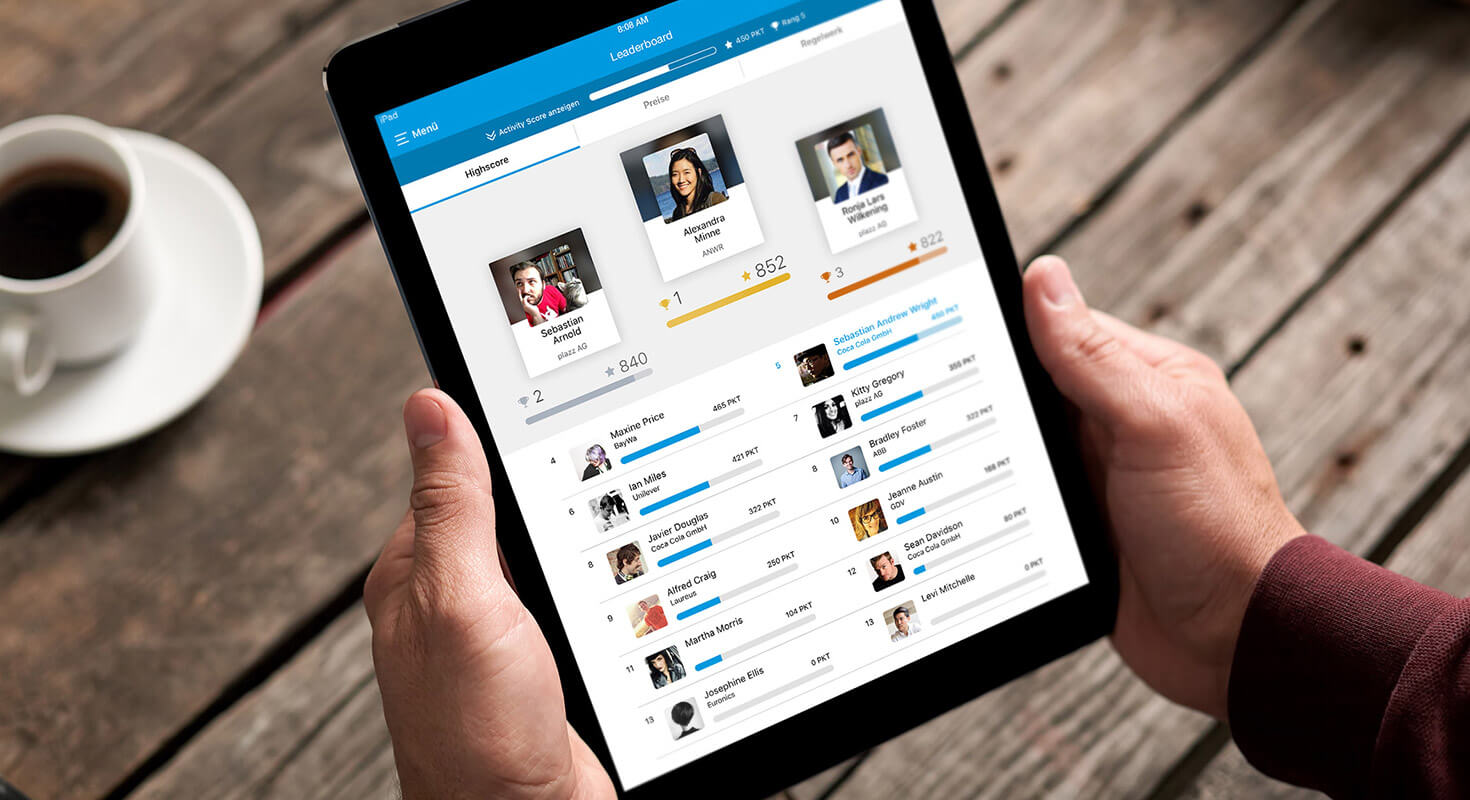 Linking of information via QR code
You can now present individual information to users at your event using QR codes. The visited locations are stored in the system so that you can gain interesting information for your exhibitors.
Synchronization of the status display
If you have stored extensive information in your event, data synchronization may take a little longer. The user now receives progress information during the first synchronization.
Support in activating the iBeacon feature
For the activation of the iBeacon feature, depending on the device, the location release and also the activation of Bluetooth is required. The user is now guided through the activation of these functions and has the option of opting out.