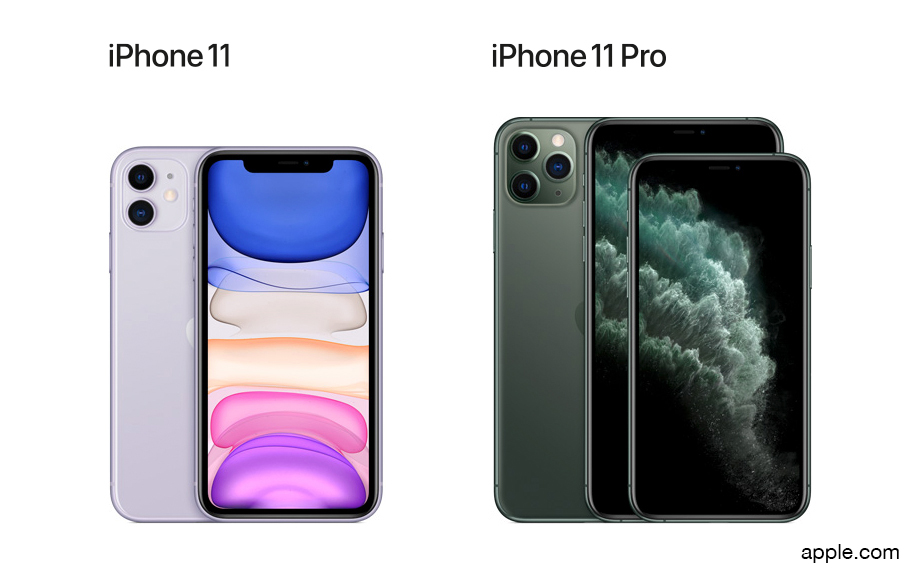 Apple's new Products, Features and Services
On September 10th Apple presented their new products in the Steve Jobs Theater in the Apple Park in Cupertino California. Besides the new iPhone, iPad and the Apple Watch two streaming services for movies/shows and videogames have been announced.
iPhone 11 & 11 Pro
The new iPhone comes in a standard and pro version. From a tech perspective the improvements are for example an improved battery life of up to 4 to 5 hours, depending on the model. This is probably due to the new A13 Bionic chip. The development of the A13 Bionic chip is celebrated as a new milestone by Apple. Up to 20% faster and improve efficiency not only results in better performance but also savings in power consumption. Furthermore, Apple focuses on machine learning with this new chip.
The standard model of the iPhone 11 will be equipped with a Dual-Camera System and will also have the A13 Bionic Chip. With this ultrawide photos and a longer battery life is guaranteed, just as with the iPhone 11Pro. The iPhone 11 will also have a new and stronger glass build and will be purchasable for $699.
The new smartphone flagship of the tech giant will be available in two size and you can also choose between a metal and glass version. For the first time Apple will have a Triple-Camera System with three lenses which all have a 12MP sensor. This results in a 4 times optical zoom range, better photos during low lighting and the recording of videos in 4k. The price of the new iPhone 11 Pro will be $999 and $1099 for the bigger Max version.

apple.com
---
iPad
On September 30th fans will be able to purchase the new iPad. With its powerful A10 Fusion chip, a 10.2-inch Retina display and support for a smart keyboard it is probably supposed to be a link between tablet and Macbook. Besides the keyboard the Apple Pencil will also simplify usage of the user interface, as well as uncomplicated writing and precise drawing. With the new iPadOS not only the hardware was overhauled, but also the software. The pricing of the iPad will start at $329.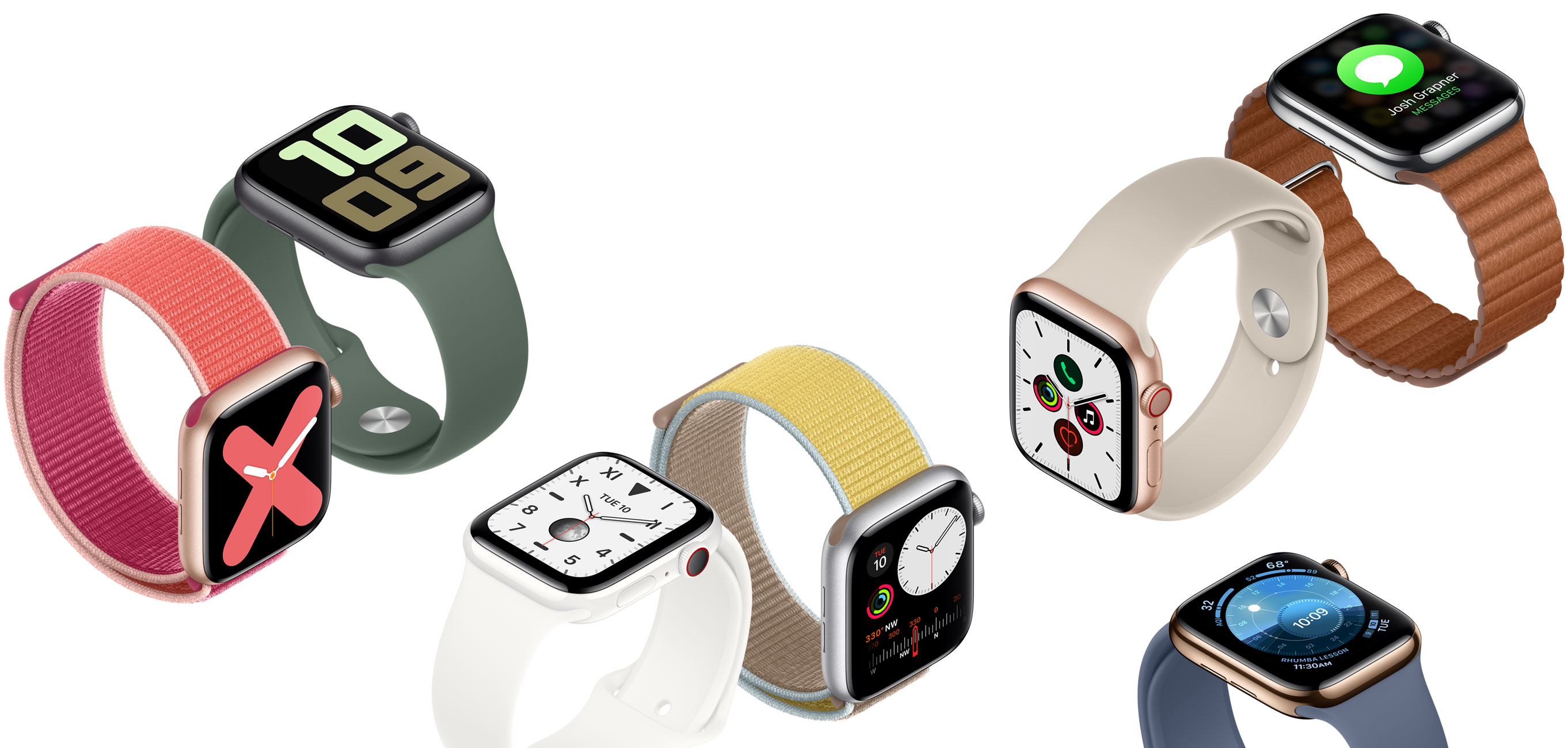 apple.com
---
Apple Watch Series 5
The introduction of the fifth series of Apple Watches will replace Series 4 and wasn't changed in their design. Additionally, the Always-On Retina display was announced. With it the user can always take a look at the time or their apps, which are individually arranged. The Apple Watch itself will be available in steel, titanium and ceramaic, as well as a multitude of various coloured wristbands for a high level of individualization. Series 5 also focuses more on the fitness aspect of the watch, by monitoring of your heartbeat, noise level or other statistics. The watch will also have a newly integrated compass. The price of the Apple Watch Series 5 will be $399.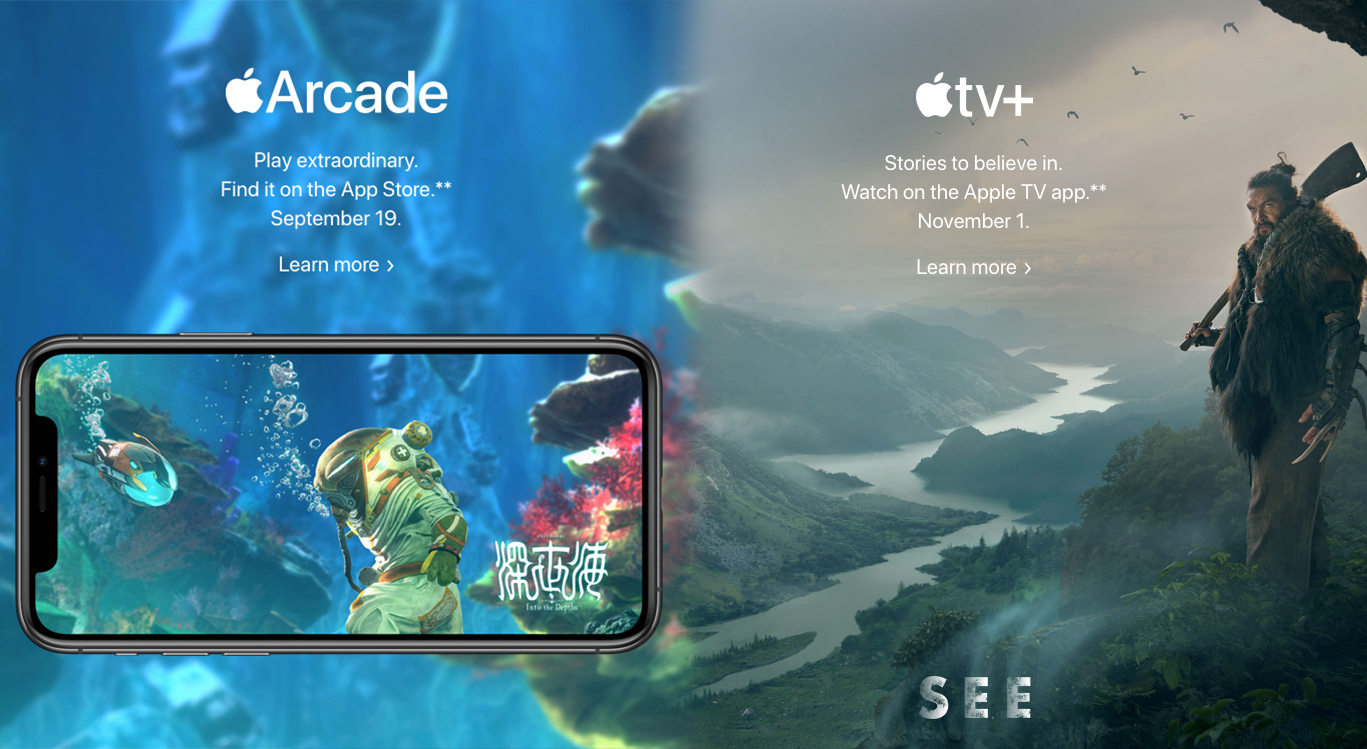 apple.com
---
Apple TV+ and Apple Arcade
Alongside new hardware Apple also start its own streaming service with "Apple tv+" on November 1st. With exclusive shows, famous actors, no advertising and a price of $4.99 per month Apple offers an attractive and low-priced product. Based on this price "Apple Arcade" will enthuse video game fans. The library of over 100 titles, with known and new names, will be available on September 19th.  Both services will be accessible for up to 6 accounts per subscription and will also offer a 7-day trial for "Apple tv+" and 1 month for "Apple Arcade". If anyone buys a new iPhone, iPad, iPod Touch, Mac or Apple TV from November 1st a free 1-year-subscription of "Apple tv+" will also be included in the purchase.
Summary
With its broad range of products Apple has shown that it still focuses on development and innovation as well as design and ease of user. How the A13 Bionic chip will actually fare will be shown in upcoming benchmarks. Fans of Apples high quality cameras will see the new Dual- and Trip-Camera Systems as a confirmation of apples leading position in the market. The surprisingly low price of Apples streaming service is not only a challenge to Netflix, Amazon and Disney+, which will launch later this year, but also necessary enter the market and position itself there.