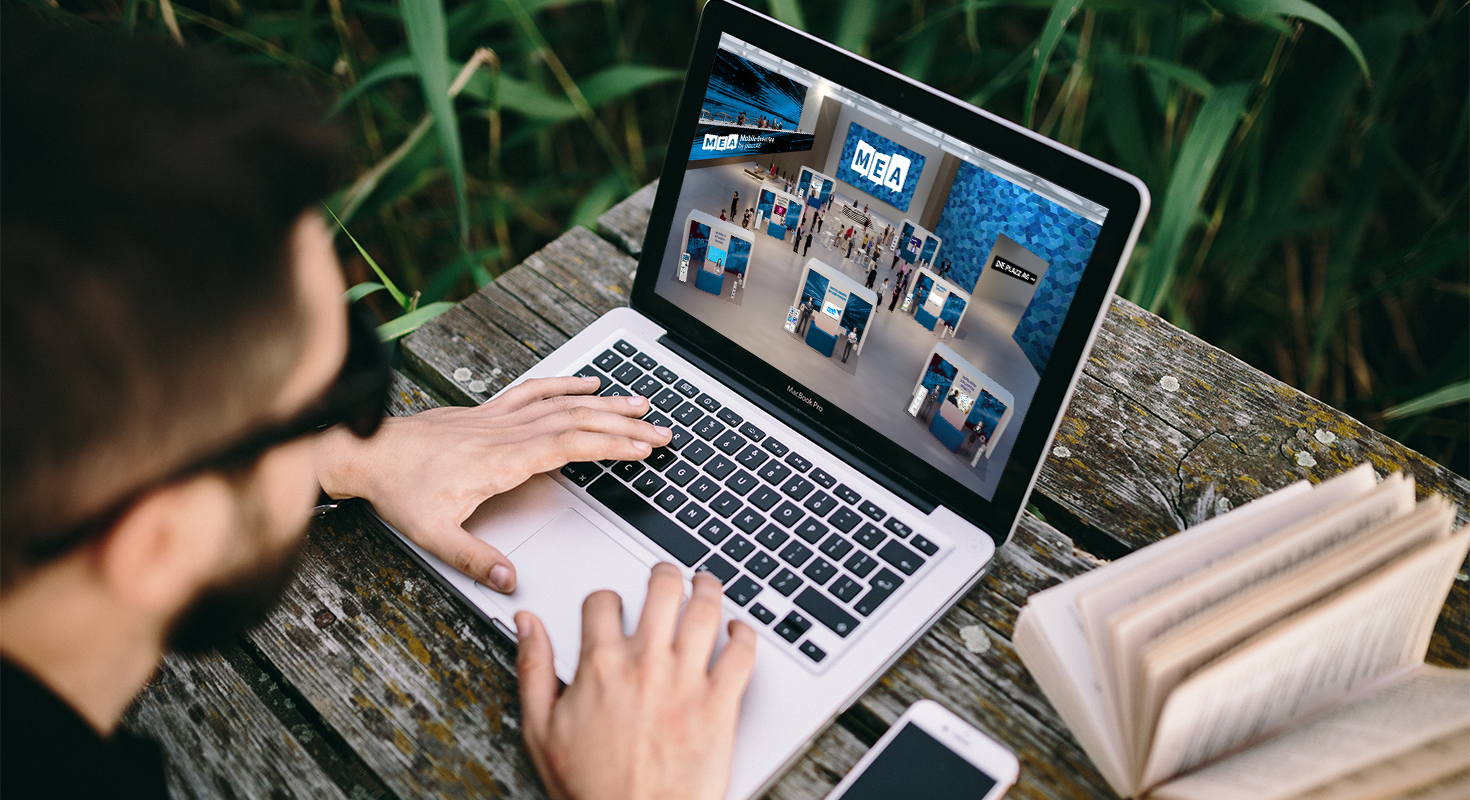 First impression of virtual worlds
Virtual trade fairs and events are the stages of the present and are increasingly the focus of organizers and entrepreneurs. Since the beginning of the pandemic, more and more event platforms and providers of digital trade fairs are entering the market.
At first glance, the enthusiasm for virtual event worlds is very great. Elements of traditional trade fairs, such as stages, exhibition stands, workshop rooms and networking opportunities are digitally transformed into 2D or 3D, if not virtual reality. This means you can visit exhibition stands as an avatar or sit in on a lecture, just like at a live trade fair. The design possibilities are unlimited, so the CI of the organizer can be seen as a guide through the event.
Second impression of virtual worlds
At second glance these virtual worlds are very confusing and one quickly loses the desire to click from room to room to find the most important and relevant info. Although this information is linked to its logical content, it is not provided in a long-term and bundled manner.
When using virtual worlds, it is often overlooked that the information/content has to find the user and not vice versa.
Other existing tools are used for participant management or networking, since integrated solutions can only be provided by the agency and thus involve programming effort. Not only is the creation of the graphics associated with high costs, but also the fact that changes cause further costs often causes annoyance at the end of the event.
Using the MEA event platform
The MEA is an all-in-one event solution with many functions that can be used as a platform for physical events, hybrid events and also virtual events. The Virtual Showfloor gives you the opportunity to present your sponsors, exhibitors or projects without a flood of information. plazz AG has already been able to gather extensive experience. Our customers such as Infineon, Roland Berger or Schaeffler have booked and successfully realised virtual worlds through us.
Do you need inspiration for your virtual event? Our whitepaper filled with virtual showfloor references is available for download!
---
For more information about plazz AG, please visit our corporate homepage or our product pages mobile-event-app.com and mobile-employee-app.com.
Contact our sales team if you have any questions about a quotation or a personal consultation.