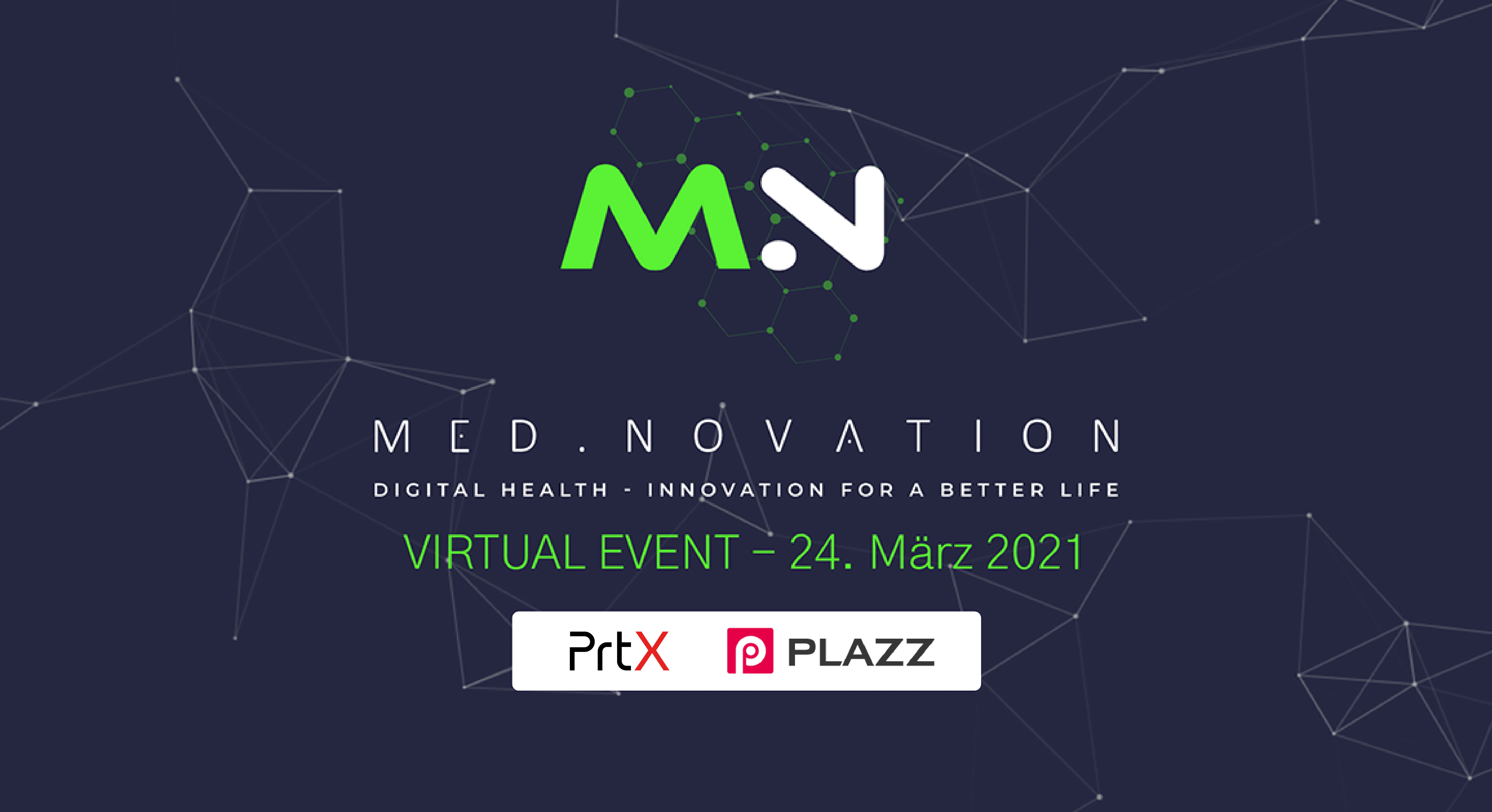 MED.NOVATION – Health is everyone's business
Digitalisation does not stop at the healthcare industry. On Wednesday, 24th March 2021, the MED.NOVATION took place, a purely virtual end format that interactively combined innovative, digital health topics and medical communication and marketing topics. Thus, the innovation forum with health fair was under the major theme of "Digital Health" and combined the virtual trade fair world with live streams.
If you want to get an impression of the virtual trade fair world, feel free to have a look at the following link:
https://live.mednovation.digital/
---
Agenda studded with renowned speakers
MED.NOVATION sees itself as an international knowledge exchange and product innovation hub. This exchange was promoted by the appearance of renowned speakers, such as entrepreneur and tech investor Frank Thelen, Deloitte Director Andreas Emmert and trend researcher Corinna Mühlhausen. Through keynotes, lectures and interactive discussion panels, there were insights into trends and developments in healthcare.
You can access the detailed agenda at the following link:
https://live.mednovation.digital/welcome-desk
---
Platform for start-ups
In the run-up to MED.NOVATION, digital health start-ups could register for a competition. In a 3-minute video, the participants had to present their business idea regarding digital health care. By the time of the event, three finalists were chosen, who were given their own digital booth at MED.NOVATION and had to present themselves live. The winner received a virtual showroom sponsored by Deloitte for 6 months worth €25,000.
---
As technical partner of the event, plazz AG congratulates Perthex GmbH on the successful premiere of MED.NOVATION and looks forward to further joint projects.
---
For more information about plazz AG, please visit our corporate homepage or our product pages mobile-event-app.com and mobile-employee-app.com.
Contact our sales team if you have any questions about a quotation or a personal consultation.