What's New In Version 2.56
The release 2.56 includes new features in the Content Management System, when logging in via SAML, as well as in the registr and check-in app. Especially worth mentioning are the export of the badge layout in the check-in app and the categorization of e-mail templates for registr.
Event App & Content Management System
The points of interest have been extended to include a note on minimum size. It is 1000×1000 pixels.
When logging in with SAML, the smartphone browser is now opened, via which the SAML login is carried out. After successful authentication the app opens. The new session transfer will make it possible to use the app immediately.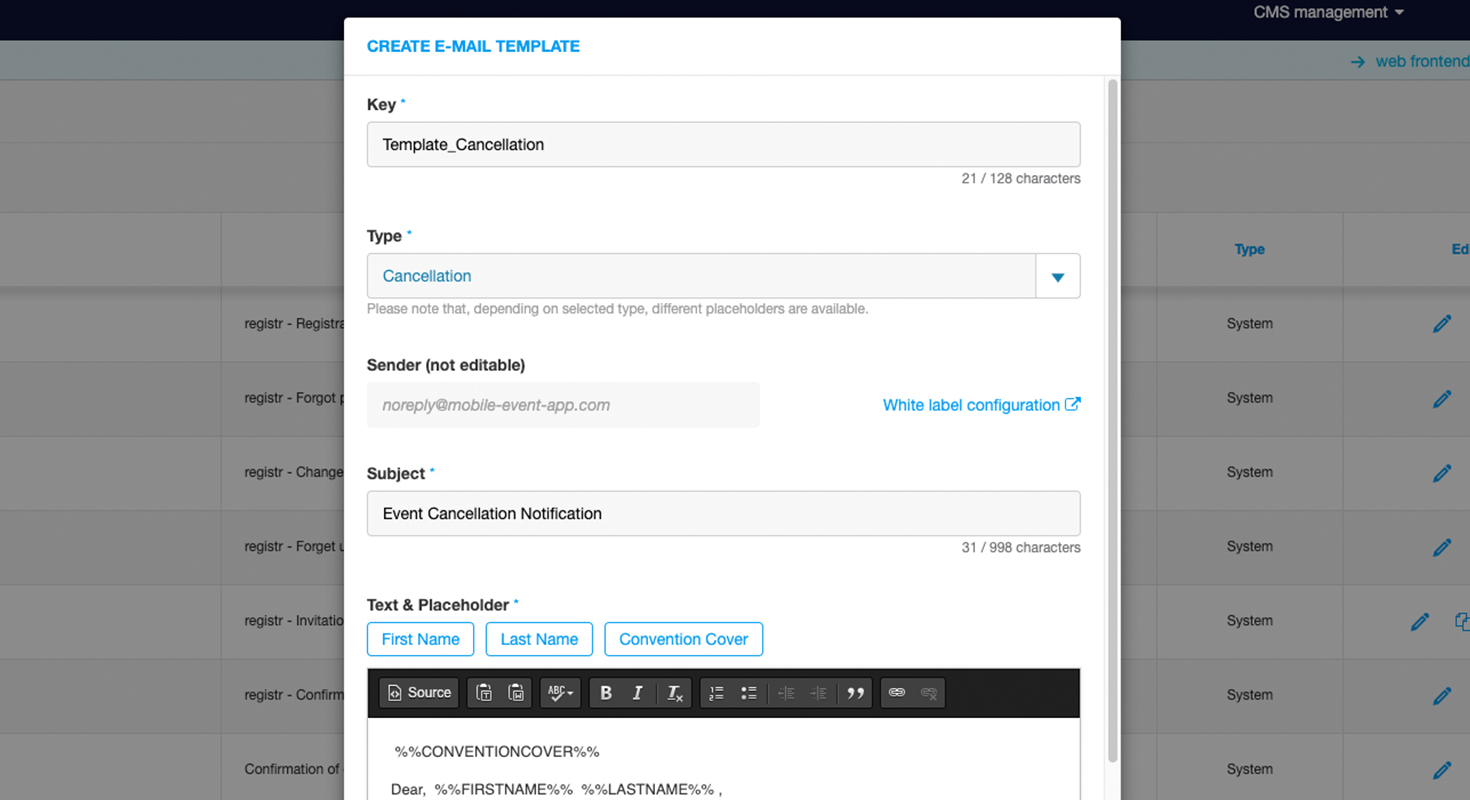 ---
registr – E-Mail Templates
For the distribution of e-mails registr offered different e-mail templates until now. In order to provide a better allocation and overview, these are now divided into categories. The categories are invitation, confirmation, contact and cancellation. Each of these categories will also have matching placeholders.
The Convention Cover has also been added as a placeholder. It can be placed freely anywhere within the email template.
---
Check-in App – Badge Export
A new export function in the CMS now allows the badge layout to be put out as a print version. In the guest list, all or only certain participants, can be selected for export, which will create a printable PDF-file. The file is adapted for the labels of the brand "AVERY Zweckform L4785-20" and can also be used only with these labels.
It will allow you to print hundreds of adhesive labels. There is no special printer required. This is also ideal for latecomers who need a badge quickly.