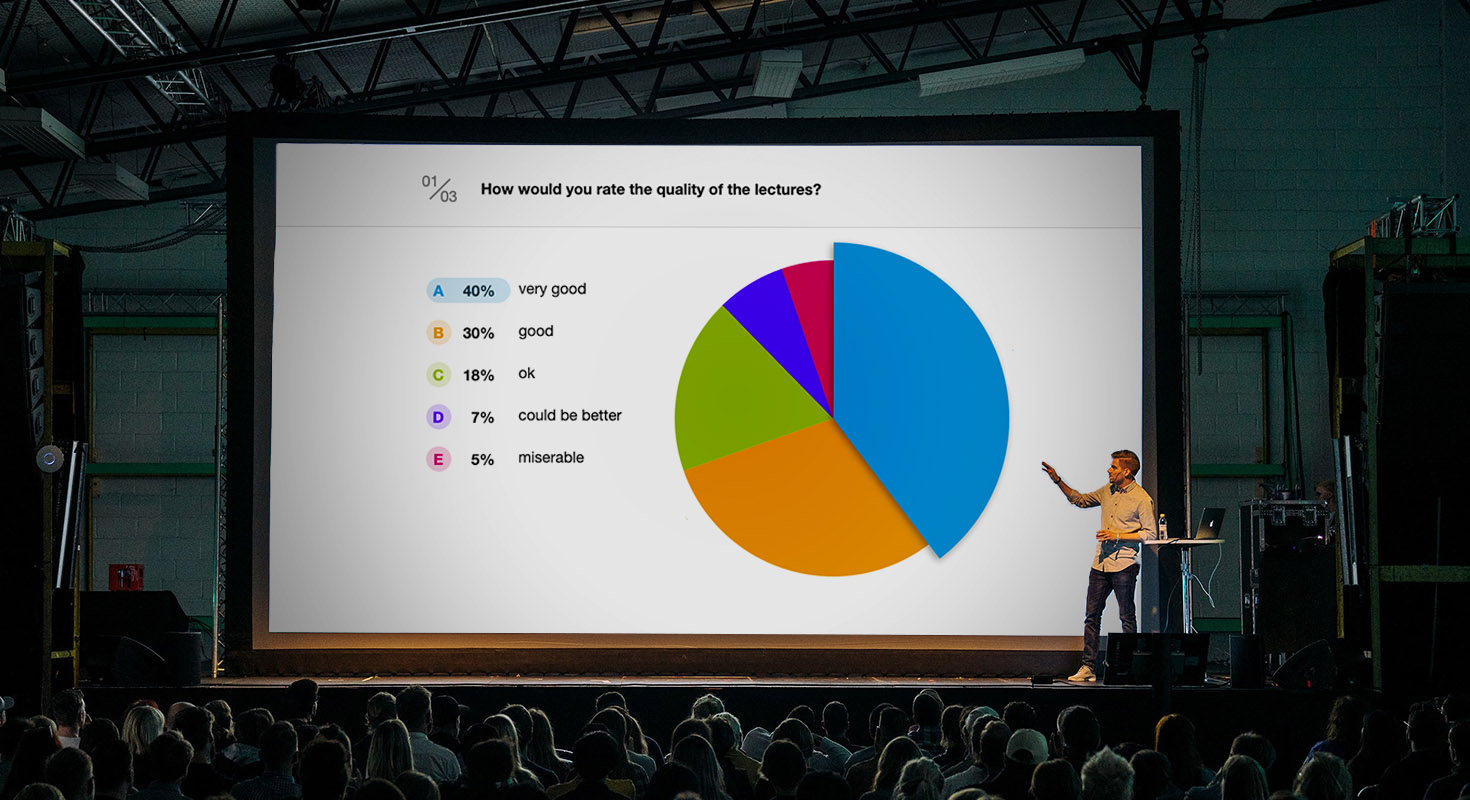 Event Radar – Issue 8
In a previous issue of our blog series, we already talked about the preparation of live votings. Now we are going to take a closer look at their execution and evaluation. Depending on the nature of your survey or your audience, there are several options available to you.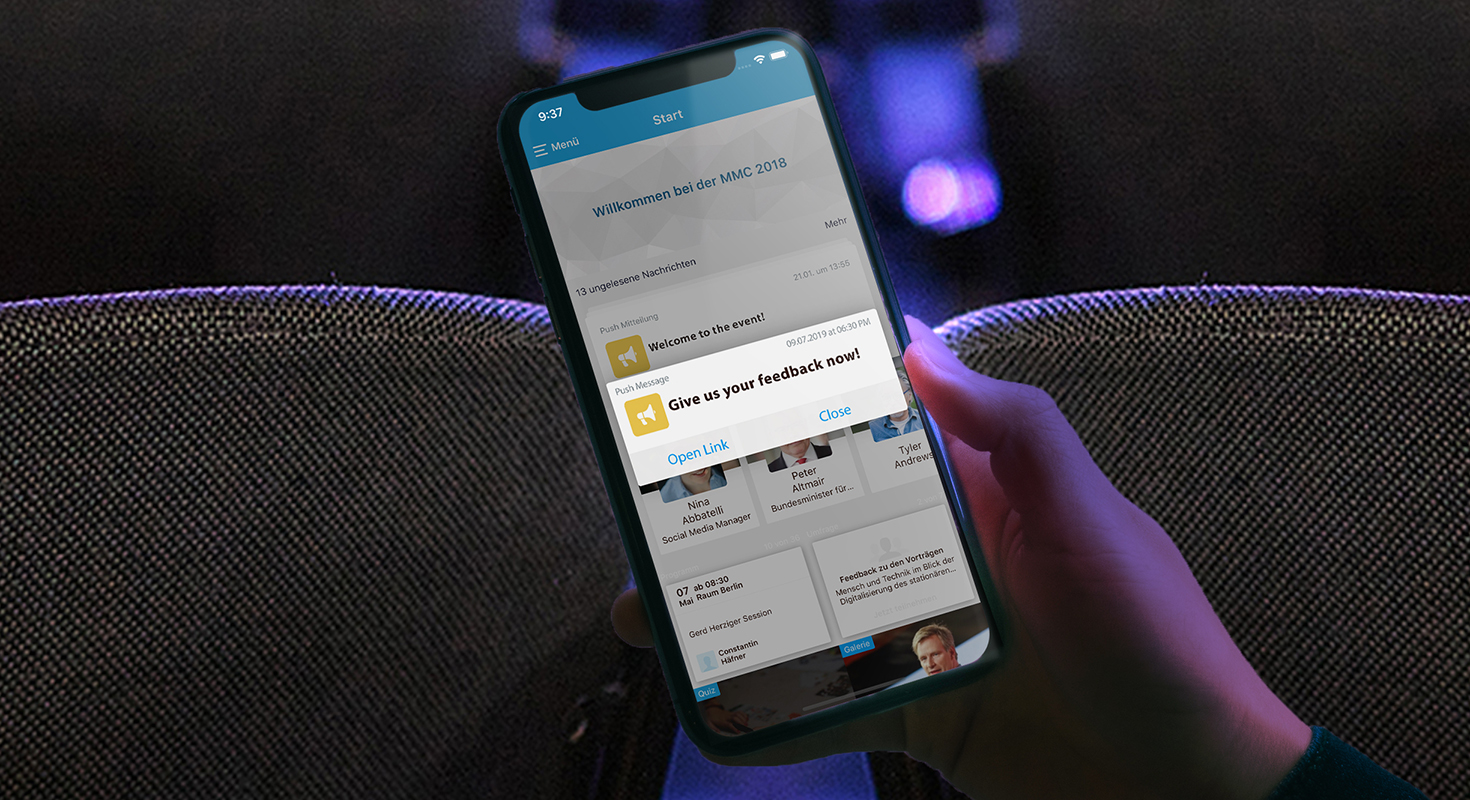 ---
Types Of Conduct
Collect the data in advance and evaluate it live with the audience. Either start before or at the beginning of the event. The advantage here is that you will get more results. You will also have more time for data evaluation and preparation. This type is suitable for longer questions or more detailed surveys that require more time.
Another type is the live survey, which is initiated by the moderator. Send push messages with the survey link or activate it on the dashboard or in the menu of your app. Depending on the length of the questions, you can take a short break or have the moderator fill the time. You will then receive the voting results directly in the content management system. This type of collection is ideal for capturing the general mood of an audience.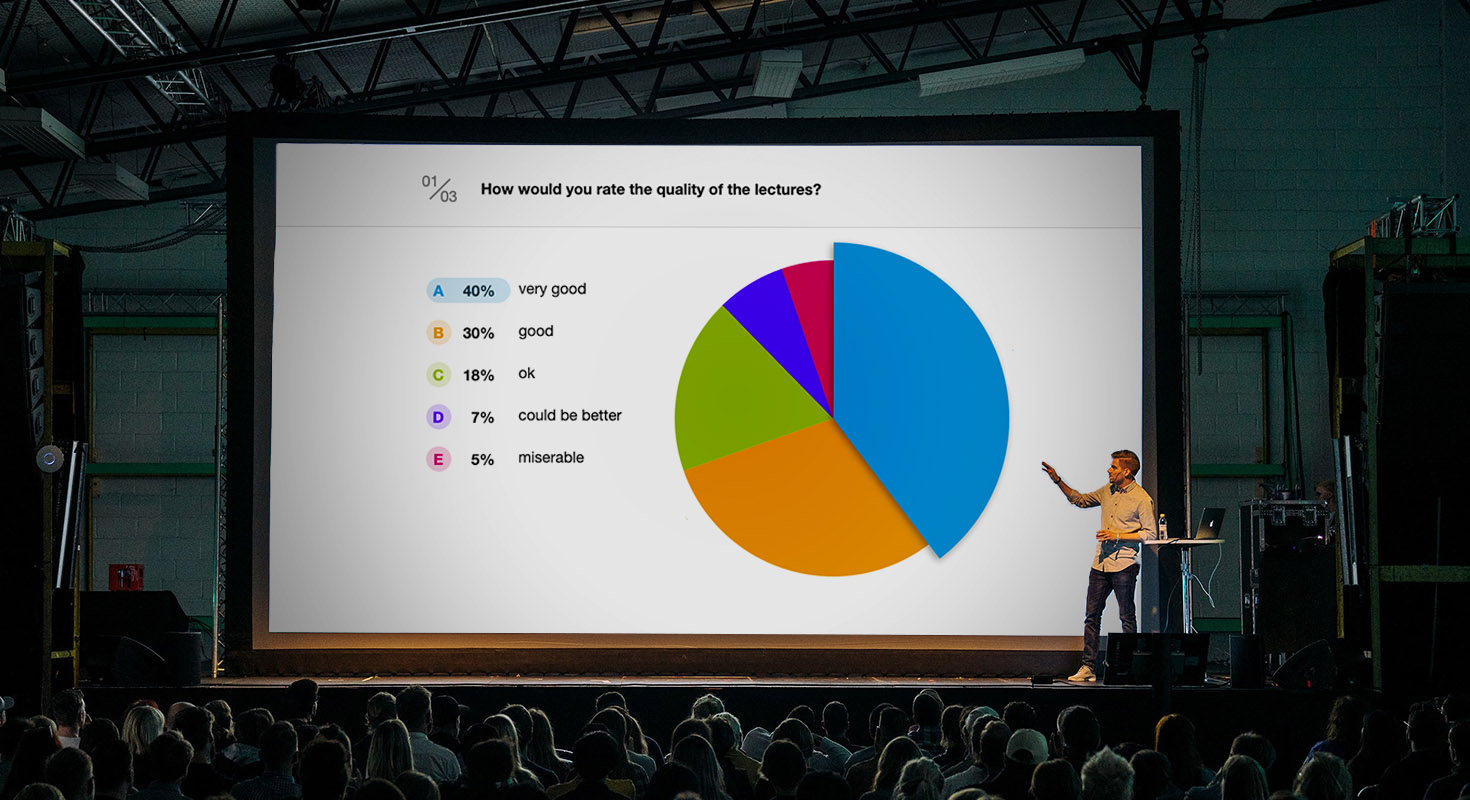 ---
Types Of Presentation
One possibility would be an internal evaluation and processing of the results. These can then be sent via the app as a PDF document or link. This will give you more time and enable you to make a more detailed presentation.
The live evaluation is of course the showpiece of a live voting. Present the freshly collected results attractively and wrap up the presentation with the felicity of a charming moderator. Use different types of diagrams or even a word cloud. Pie charts are often recommended, especially for results with percentages. Colorize them, either in your corporate design or according to the colors of your event.
Make sure that every participant takes something away from your event or learns something. If you have followed these instructions, it should be easy for you to convince and inspire your audience!
---
Are you planning an event? Then our Mobile Event App could be just what you need!
More information is available on our homepage. Or just contact our sales team, for a personal consultation.