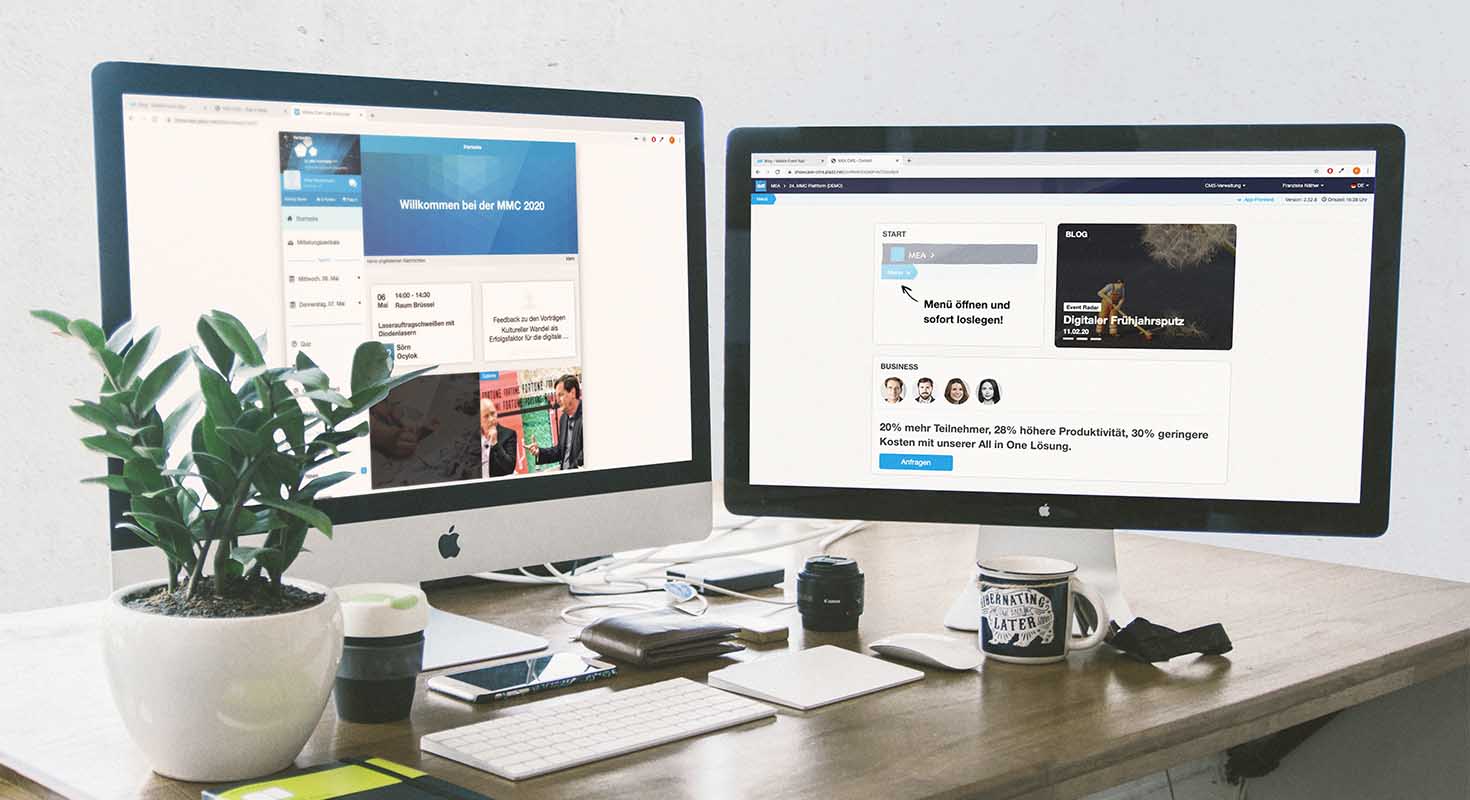 What's New In Version 2.55
Release 2.55 includes a number of changes in the content management system, as well as optimizations and developments for registr. The new feature for places and locations and the additional question types offer users significant added value.
Participant Export
The export of persons is now filtered and only shows data of the event it is exported from. Since people are often members of several events, this change provides a better overview of the exported data.
Import Of Translations
The localization of additional languages is now also possible via the agenda and exhibitor import. During the import, a drop-down menu appears in which the language of the localization is selected. However, only one additional localization can be added per import. In addition, at least one more language must be added as a localization target in the CMS.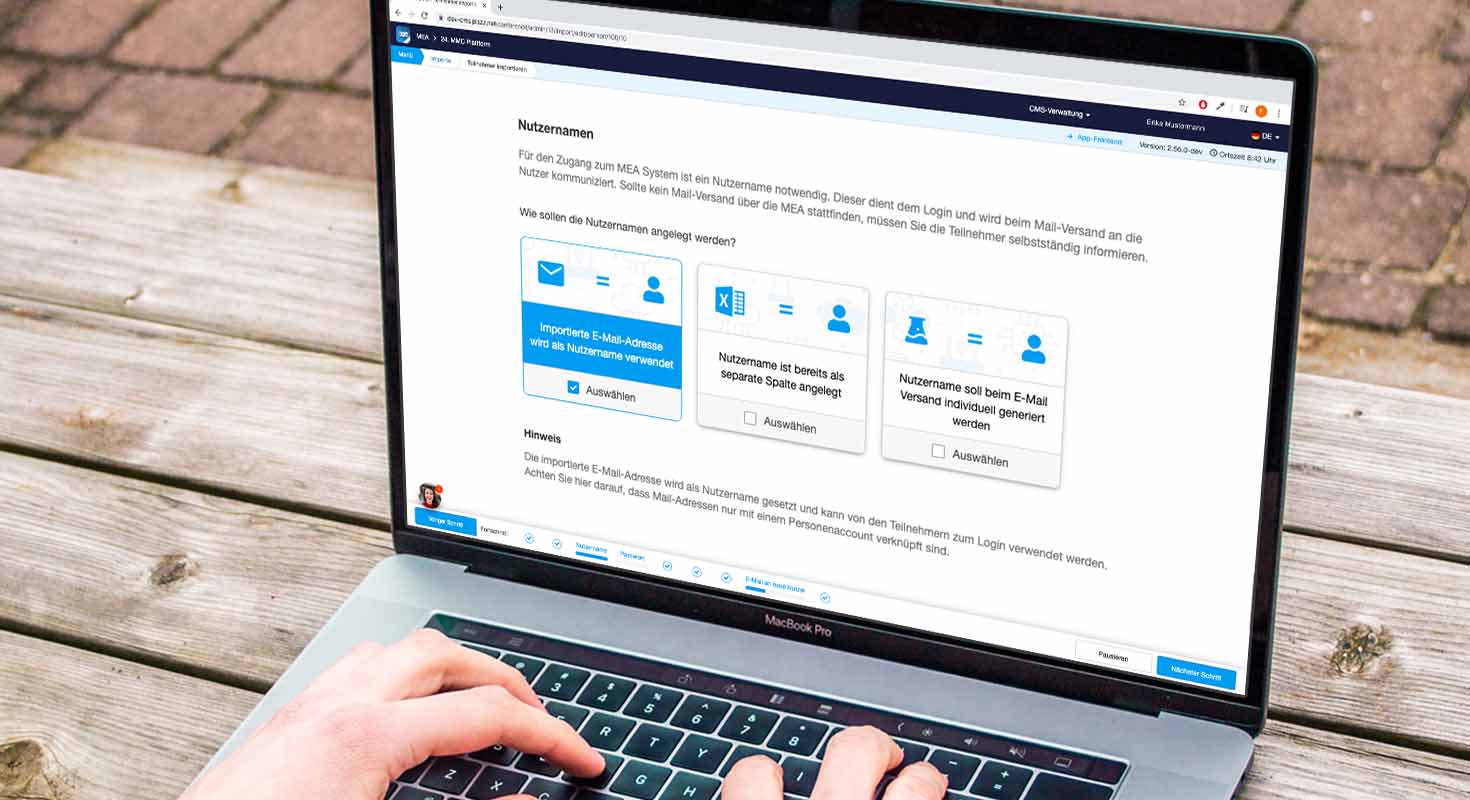 ---
Automated Deletion Procedures
There are now also additional options in the CMS settings for the automated deletion of access rights. This concerns the permissions of participants and event managers. With these new options, a period of time can be defined after which the respective authorizations are revoked.
Other Changes
Due to data privacy guidelines the imprint in the menu can no longer be deleted. However, the element can still be sorted and adjusted. Furthermore, the character limit for posts within the Wall of Ideas has been increased from 300 to 1,000 characters.
In the future, "rooms" will become "locations". As on the location plan, each location can be assigned an icon and color. These changes will also be visible in all other places of the app, such as the agenda. Thus, a room can also have a specific icon.
Locations can also feature QR codes. Scanning the code opens a deep link, which can lead to an individual page for example. If content of several events should be connected, a unique location code can be specified. However, the content must always exist in each respective event.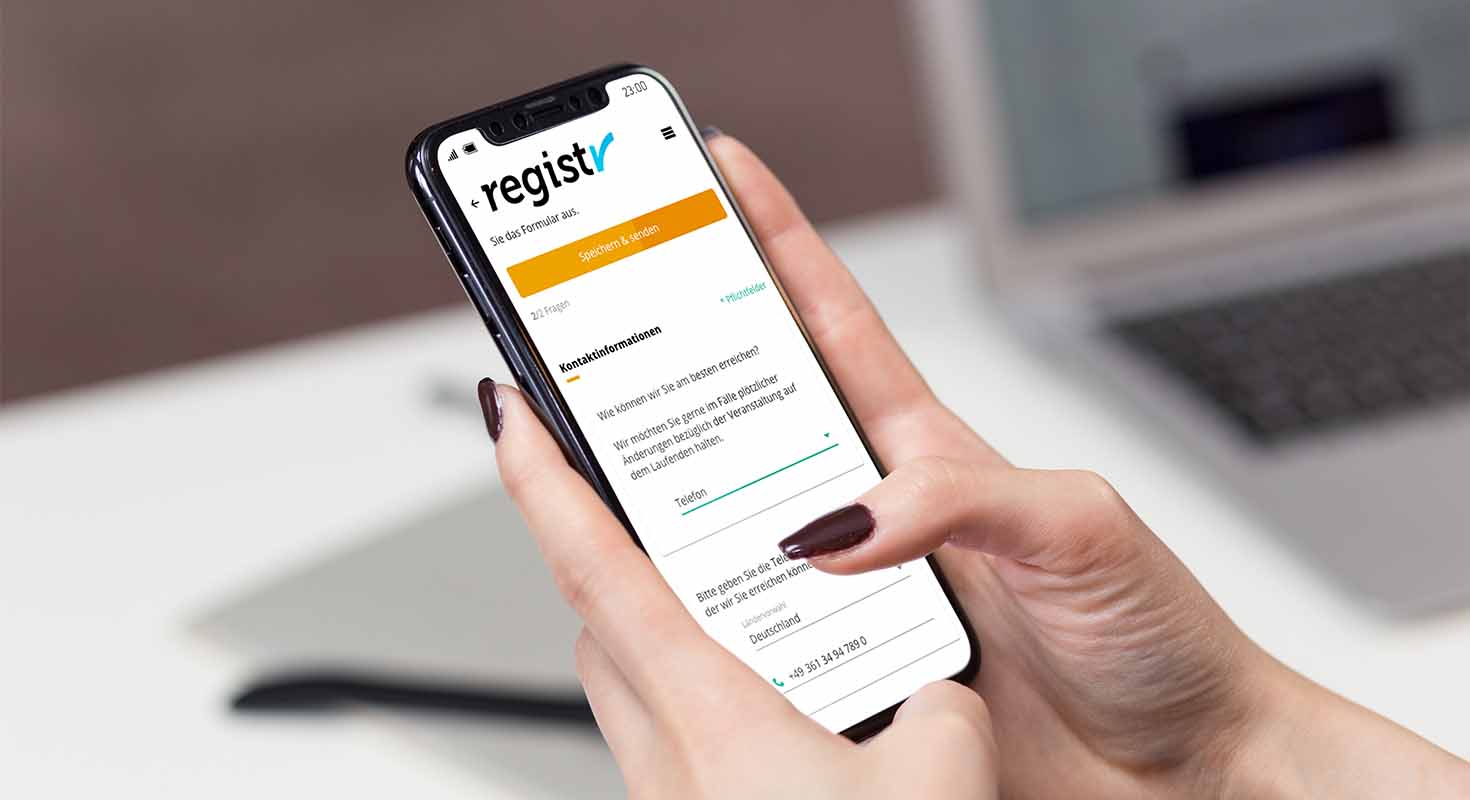 ---
Registr Optimizations & New Question Types
On the event information page, it is now possible to upload a picture or no graphic at all instead of only showing a map view.
Two new question types, phone and drop-down, have been added. Via phone the user enters his phone number, for which a country selection field automatically provides the respective area code. The dropdown question type gives the user a number of possible answers via a dropdown menu for selection. The generated answers are also sorted alphabetically.
Optimizations in this release ensure, among other things, that the translation of question types is faster. In addition, the performance of the guest list search is improved, especially for a large number of participants.