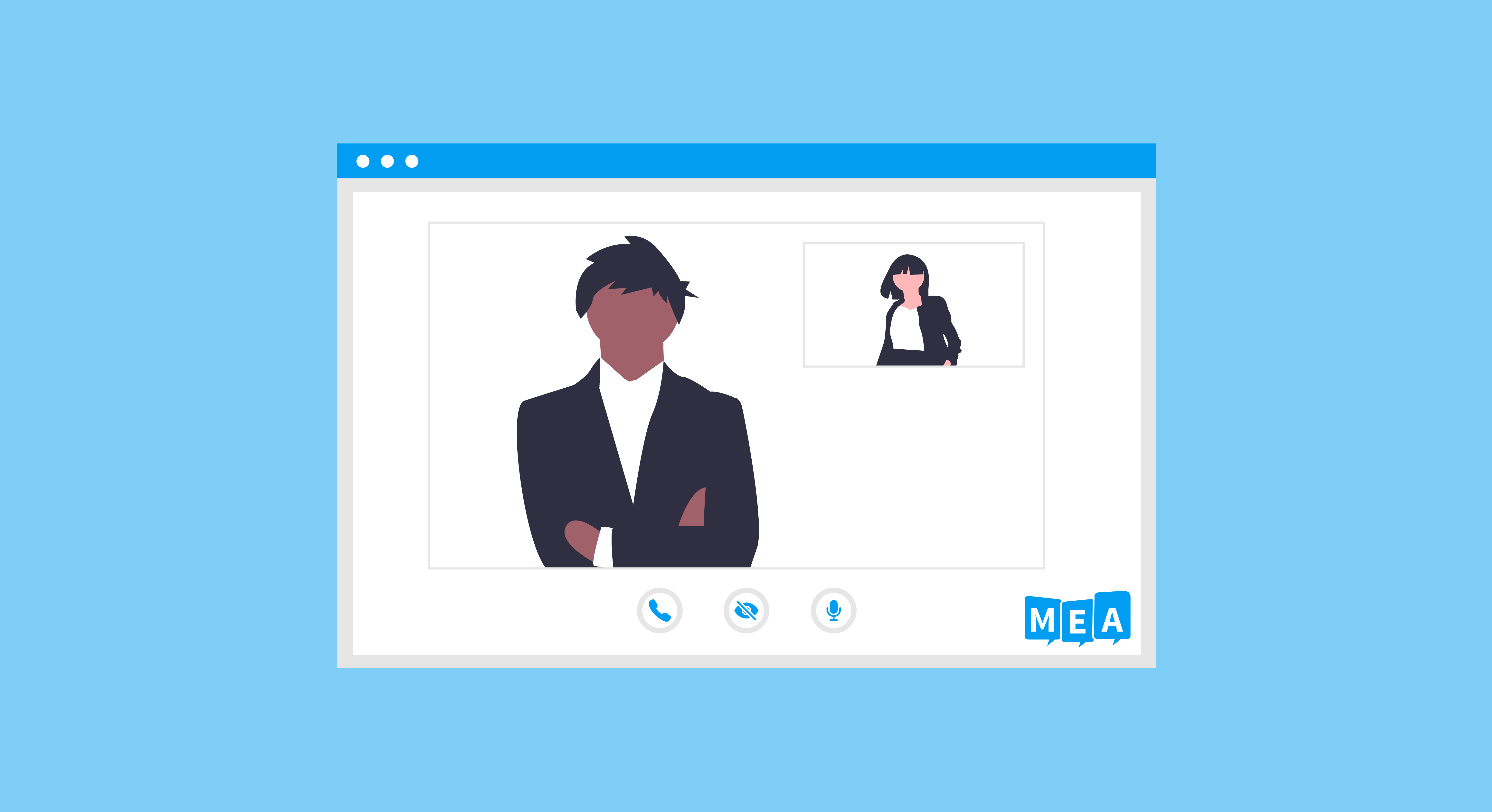 What's new in MEA version 2.72
The new version 2.72 of MEA is live, where the focus is on Webex. Therefore, the new video conferencing tool has been implemented as a Jitsi alternative. Additionally, livestream tracking has been extended to include data from the native apps. There was also a UI customization of the matchmaking.
Webex Implementation
The implementation of Webex serves as a Jitsi alternative and is intended to be used as a video conferencing tool. This is in response to the wishes of users who are already working with Webex. Cisco Webex ranks as one of the largest video conferencing tools and has reportedly deployed over 4.2 million virtual meetings in 2020.
Analytics also available for native apps
Analogous to the web app, the data collection in Analytics is now also available for Android and iOS apps. Here, the event manager has the option of configuring and recording metrics of the livestreams. We have already reported on the individual tracking functions in the blog post on MEA version 2.70.
UI adaptation "Matchmaking"
The user interface adjustment in matchmaking is the "Have you met?" area. Here, the size of the tiles has been adjusted so that they now no longer protrude. Furthermore, a navigation via arrows was added so that the usability in the web app was improved.
---
More information about plazz AG can be found on our corporate homepage or our product pages mobile-event-app.com and mobile-employee-app.com.
Please contact our sales team, if you have any questions regarding an offer or personal consultation.