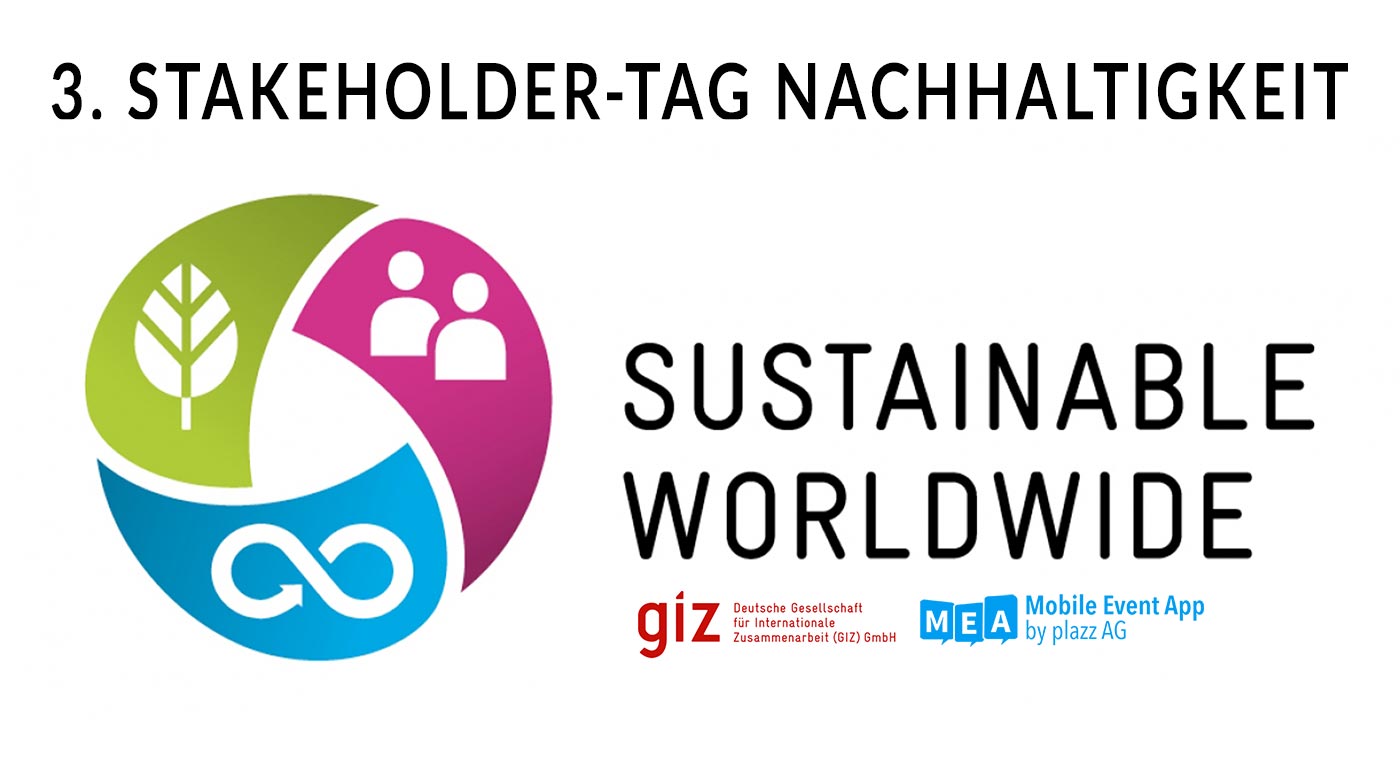 Sustainability = Digital
On 22 June, it was time for the annual Stakeholder Day on Sustainability. Like many other events, the organizers had to rethink due to the Corona pandemic and decided to realize the event virtually via the Mobile Event App. With an above-average participation rate of the app users, it was also ensured that the message to be conveyed was carried far beyond the event.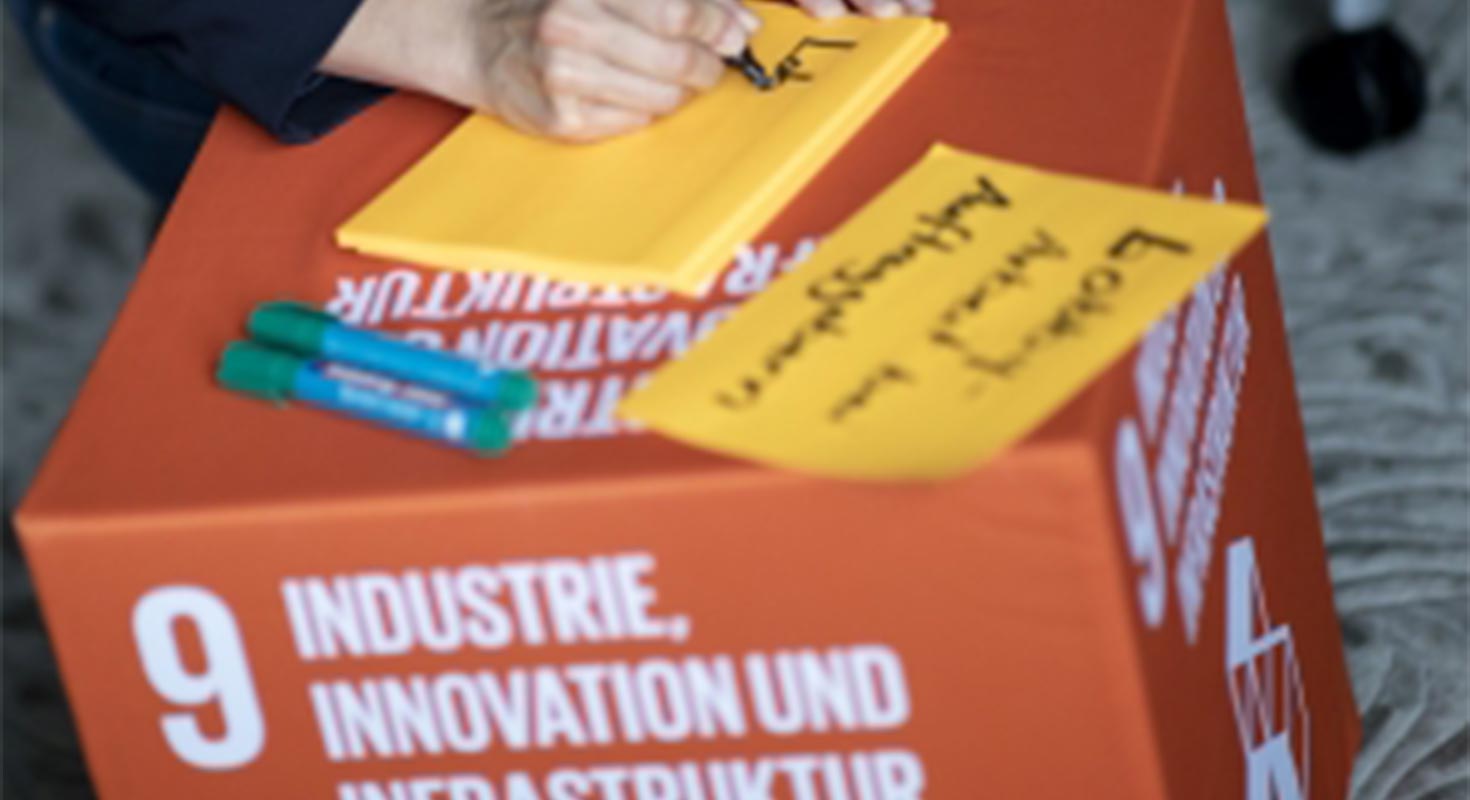 ---
About Stakeholder Day Sustainability
In today's society, sustainability is a central success factor for competitiveness and future viability. As a service provider to the German government, GIZ's activities are distributed daily to over 1,500 projects in around 120 countries around the world. It goes without saying that these activities therefore also have an impact on actors in society (stakeholders).
From this point of view, it is important to involve these stakeholders in strategic issues. For this reason, the Stakeholder Dialogue on Sustainability has been organized regularly since 2016. This way, GIZ actively engages in an exchange with representatives from politics, business, science and civil society, as well as members from various companies.
The basic aim of the event is to create a space for open exchange. Because this is the best way to learn from each other. The results of these dialogues are then incorporated into the 2021-2025 sustainability agenda.
The foundation of this year's event is the substantiality analysis. It represents a longer process in which the substantial impact of GIZ and its projects is systematically examined. The aim was to find out where there are significant levers for sustainable development.
More Informationen about the Event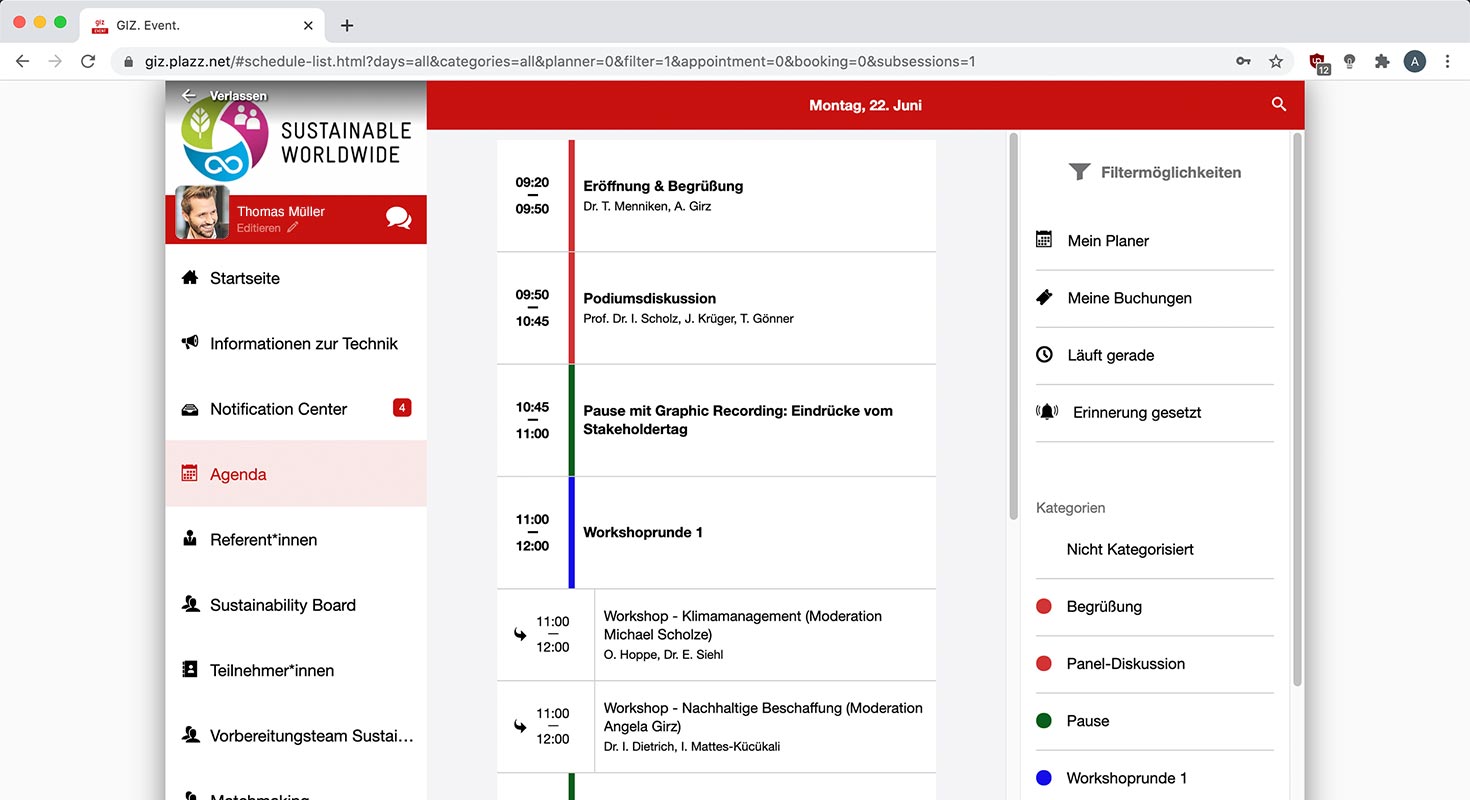 ---
Stakeholder Day as virtual event
The GIZ Event App offered its participants many different interaction possibilities. Highlights of the event were the live streams and workshops, which could be accessed via the app. Lists of speakers and other stakeholders were used to facilitate the exchange of information. Matchmaking also helped to bring together people with the same interests quickly and easily.
In order to enable discussions to take place in a digital and orderly manner, several Wall of Ideas were set up where everyone could express their ideas and opinions. The topics of these exchange forums were climate, acquisition, human rights and gender.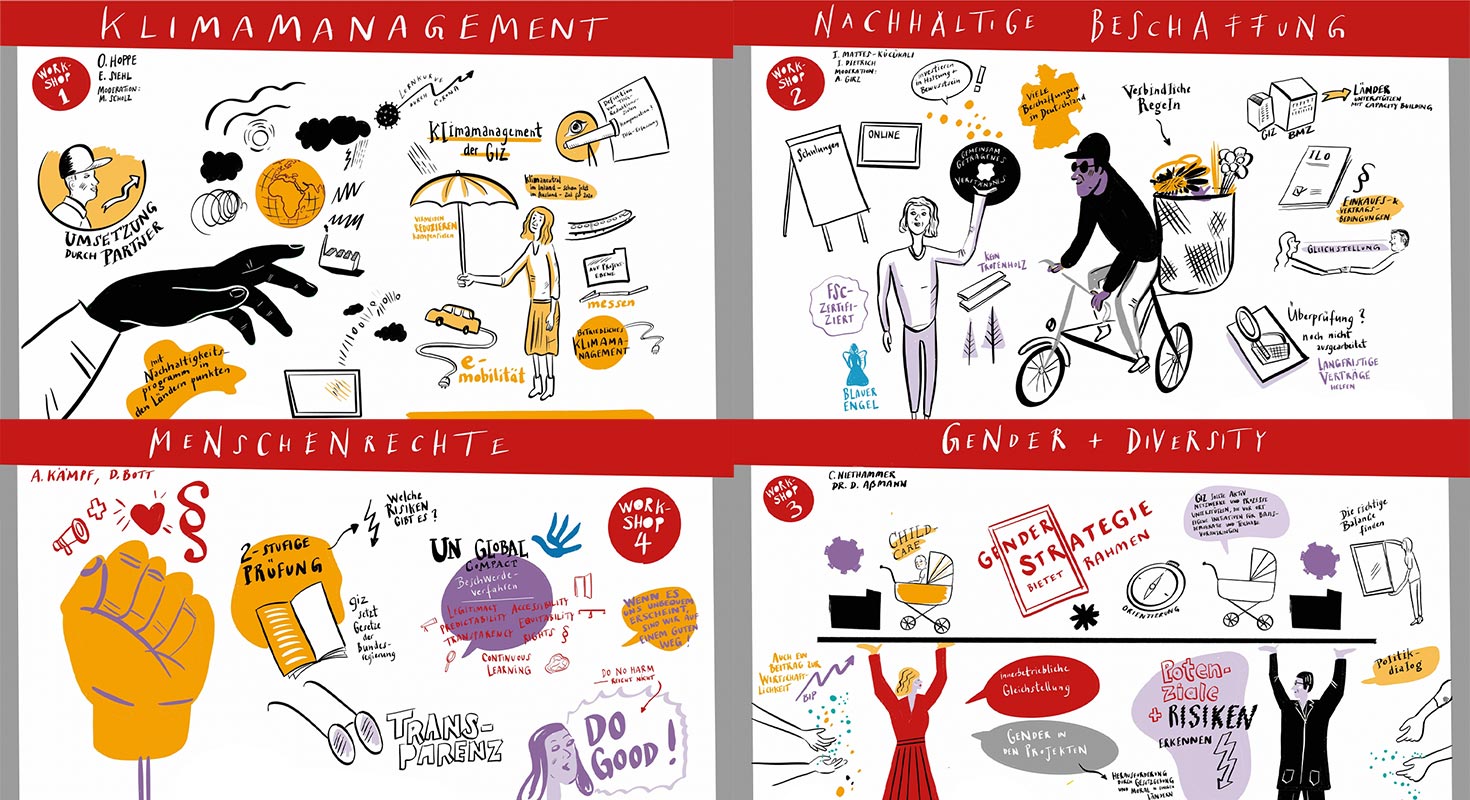 By sharing documents, participants were able to gather information on a variety of content. This included, among other things, previous events, the aforementioned substantiality analysis or also planned strategies for the future.
In addition to the live stream at the beginning of the event, two parallel workshops took place twice during the day. These Microsoft Teams conferences were reached via the App. Each session dealt with one of the topics that were also discussed in the Wall of Ideas forums.
---
Are you planning an event? Then our Mobile Event App could be just what you need! Find out more on our homepage. Or just contact our sales team, for a personal consultation.