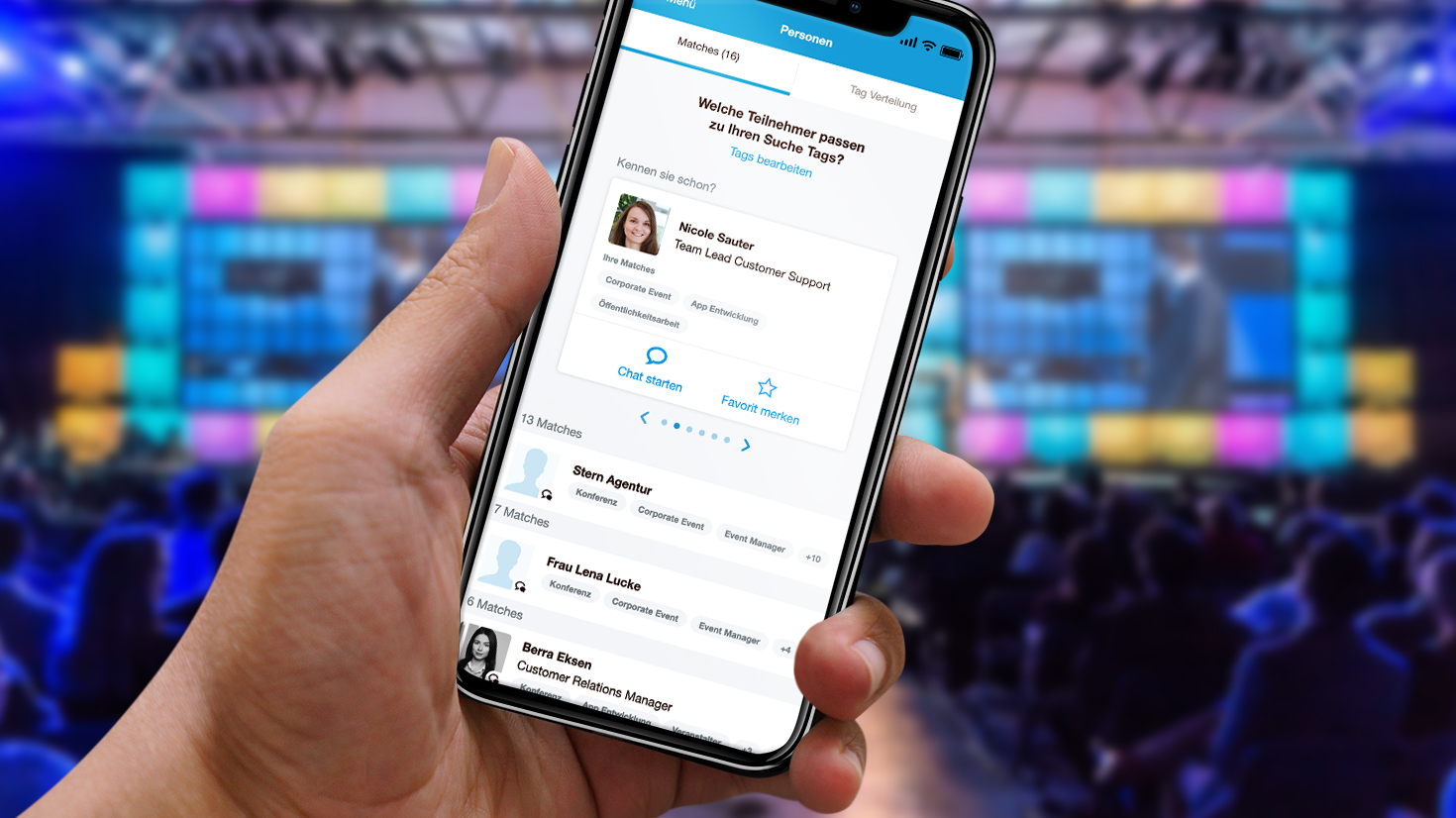 Networking is becoming increasingly important in today's business world. That's because it opens up opportunities to grow our business, make new contacts and forge valuable partnerships. Industry events are a great opportunity for successful networking, but it can be difficult to identify relevant contacts or leads when surrounded by many participants. So how can you streamline networking at events and make it easier for participants? One solution is event apps!
In this blog post, we'll show you what 3 important features an event app should include for effective networking.
Networking thanks to matchmaking
With the matchmaking of an event app, participants are best supported in networking at events as it optimally helps to build meaningful connections.
Our mobile event app uses the "I search/I offer" principle, in which participants can specify their interests in the form of stored tags. The system then identifies other guests with matching interests and suggests them as potential contacts. These people can then be contacted directly. The tags are defined in advance by the organizer.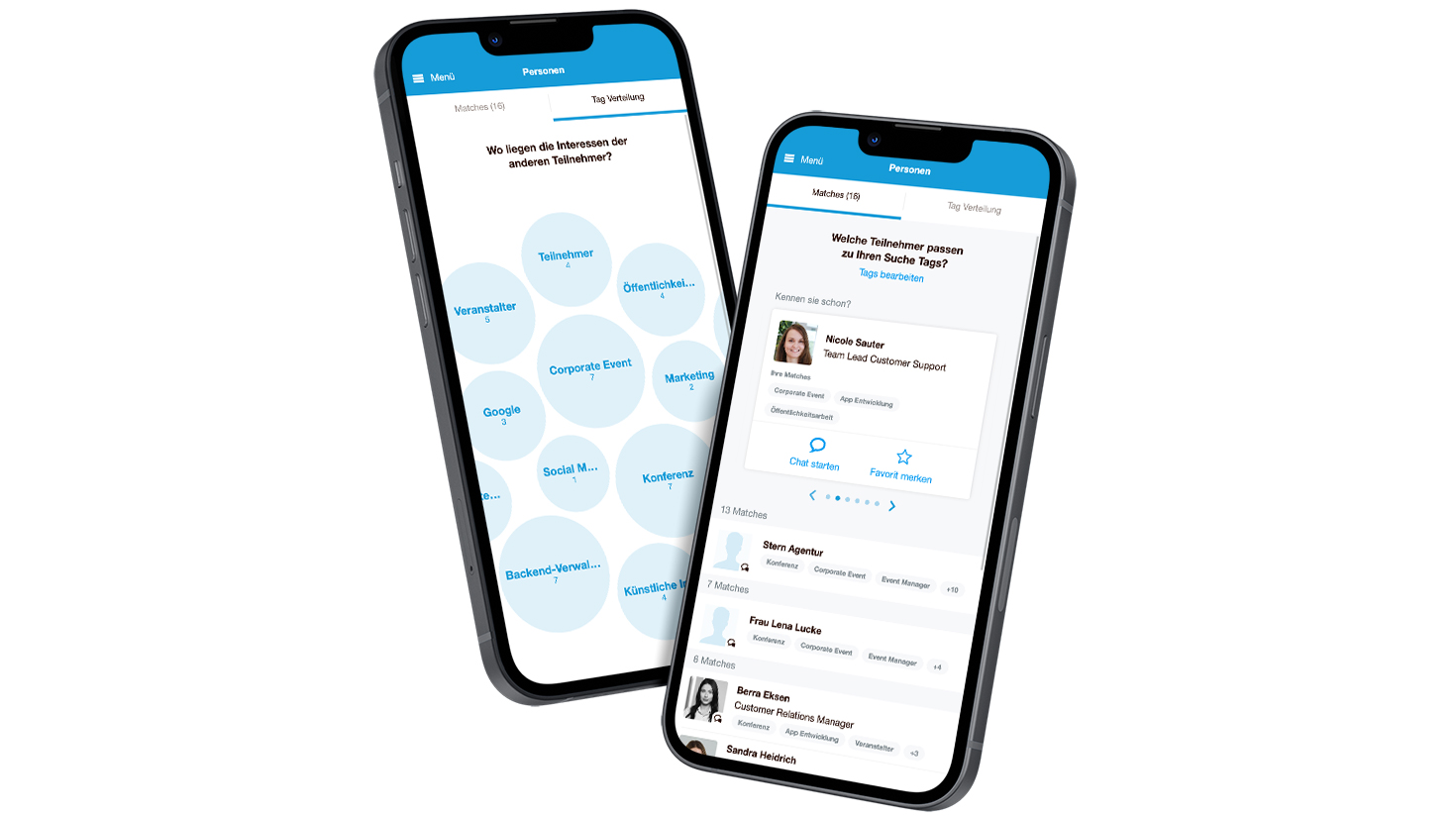 Participants & exhibitors discover easily & quickly with directories
Directories offer the best opportunity for participants to network in a more targeted way and focus on those who are of interest to their own business.
Through detailed and searchable directories, visitors can easily and quickly identify contacts they want to meet or see again. Participants can connect with others not only during the event, but also before and after the event.
An exhibitor overview not only provides visitors with an optimal overview of who is represented at the event, but also allows them to exchange information directly with them about products, services, etc. or to arrange an appointment.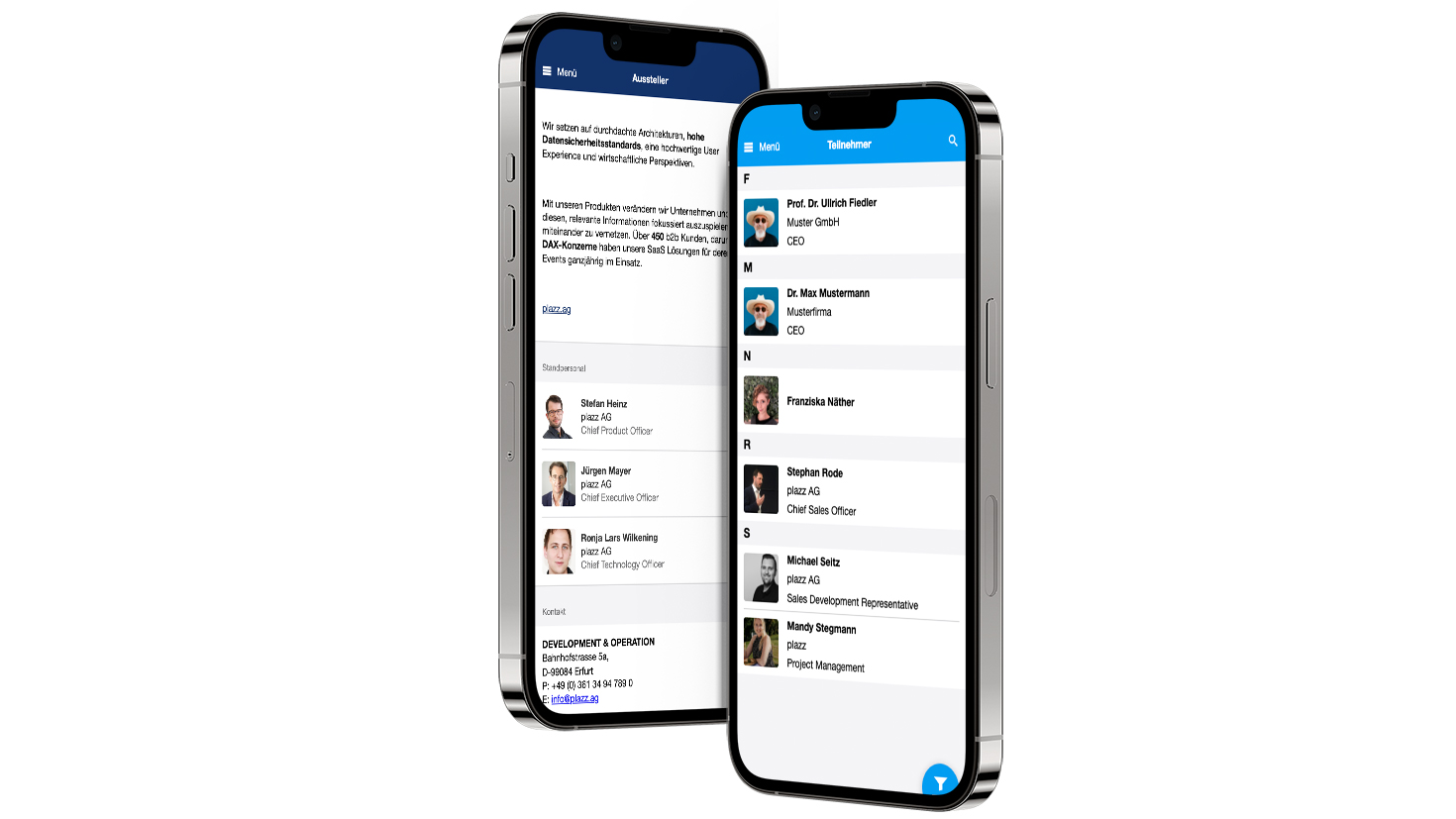 Innovative communication possibilities for the exchange among each other
Event apps offer a lot of possibilities for participants to exchange information with each other. Via the integrated chat of an event app, visitors can exchange information directly or arrange private appointments. Push notifications ensure that no message is missed.
The MEA even offers the possibility to exchange ideas and ask questions during a livestream via the session chat. The Wall of Ideas is also an excellent door-opener for a dialog. This is a kind of post format in which entire conversations can develop via the comments in the individual posts. Participants can post a picture, text or video on the Wall of Ideas and other participants can respond with comments.