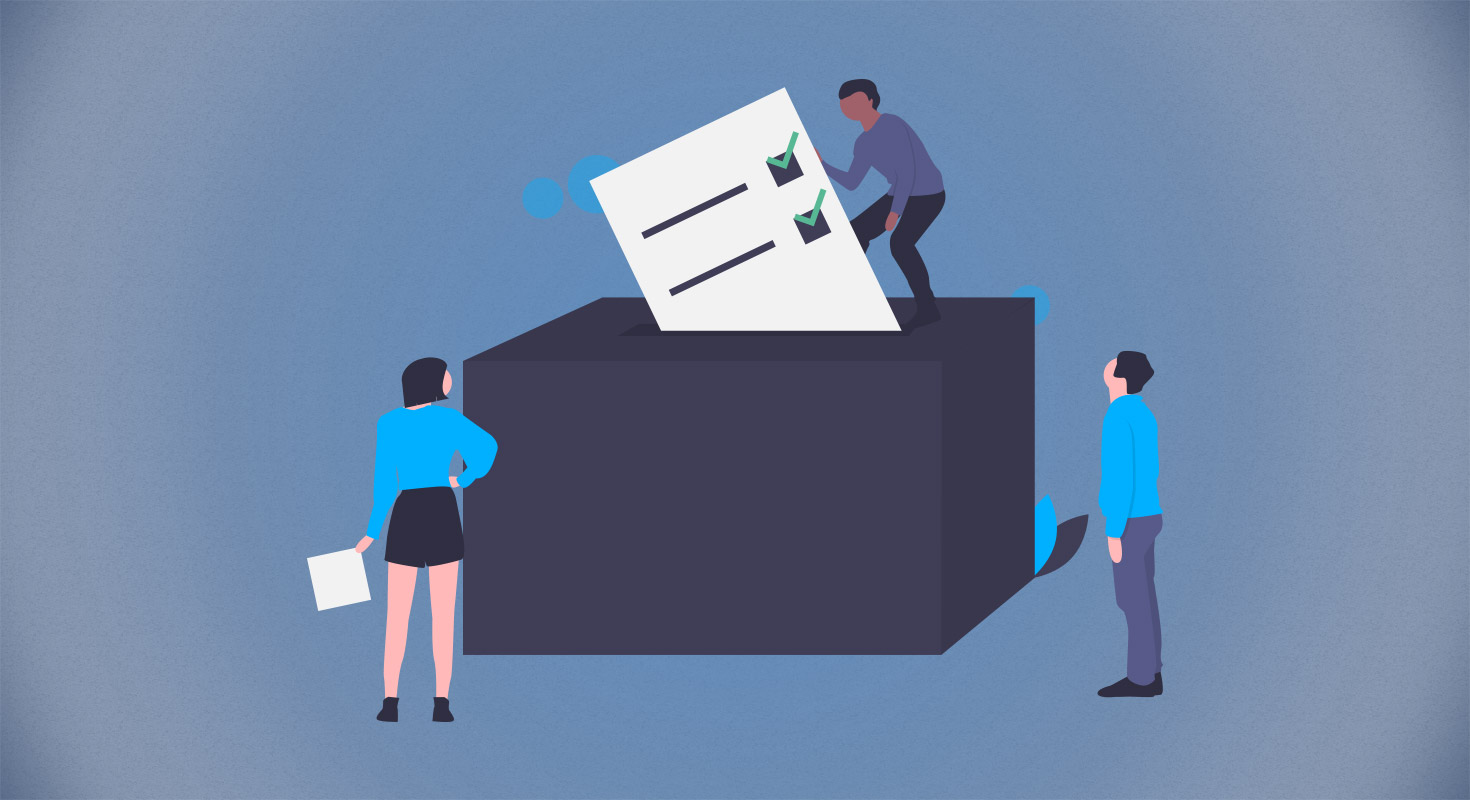 What's New In Versions 2.67 & 2.68
The year 2021 starts with new features of the MEA and our participant registration, the biggest innovations being live voting and videos on demand. More creative freedom is offered to you in the individualization of the start screen in the desktop experience. In registr, the waiting list function has been implemented for the first time. In addition, an improvement was made to the feature for multiple changes.
Live voting during a livestream
Now it is possible to participate in a voting during the live team without having to switch views. This enables new levels of interaction to keep the participant engaged in the event. You can find the new feature "Polls" next to other interaction features like "Wall of Ideas", "Q&A" and "Chat". Below that, there is an overview of votes that can be timed. Automated indicators quickly show which votes are still available, whether you have already participated or can still participate.
Video Recordings
With the new release, the MEA offers automated video recordings of live streams. Organizers now have the possibility to record live streams and upload them afterwards. As an attendee, you can easily watch the missed presentation afterwards or tune in to the part that seems interesting to you.
New registr Features
In release 2.67, the waiting list function was implemented in registr. This gives an additional status that one is not only registered or pre-registered, but in a waiting list. Organizers thus have an overview of the waiting list with the position of individual participants. But also, participants themselves receive a message, on which place they are. If a person moves up the guest list, they receive feedback so that they can register for the event.
Desktop Experience & The Multiple Changes Feature
The feature you already know from the mobile experience has now been optimized for the web app – the desktop experience. You now have the option for computer and laptop views to display an enhanced view of your branding and corporate design through the home screen.
There was a small but efficient change related to the CMS. Under "multiple changes" there is now another option for "Session Chat". Add this option on one or more agenda items to turn chat on or off.
---
More information about plazz AG can be found on our corporate homepage or our product pages mobile-event-app.com and mobile-employee-app.com.
Please contact our sales team, if you have any questions regarding an offer or personal consultation.