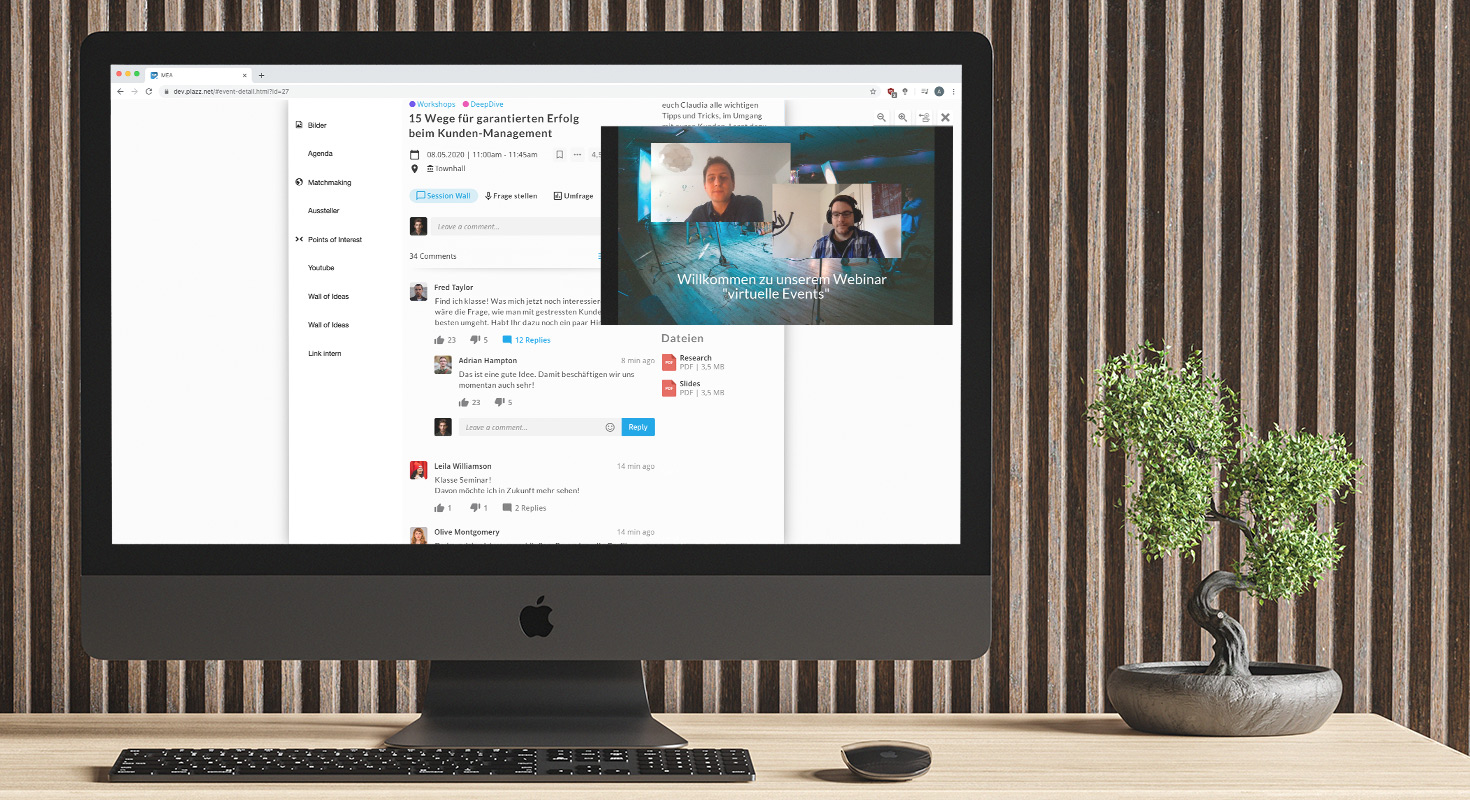 What's New In Version 2.60
With the update of our platform to 2.60, we roll out new features and improvements for our content management system, agenda and registr. The biggest updates have been for virtual events and the live stream player, as well as for user registration via registr.
Content Management System
For sending e-mails via our platform, the S/MIME signature has been integrated. This can be activated at any time via the white-label settings.
A legend has been added to the dynamic user profile. This legend explains a variety of symbols, which simplifies the app usage and enriches the user experience.
---
Agenda Detail & Virtual Events
If the configured time zone in the CMS differs from the user's device time zone, the correct time of the respective session is calculated and displayed in the agenda detail. However, this is only the case, if the time zones between the used device and the CMS differ.
The view of the agenda detail, for virtual events, has been significantly improved and made clearer. Additionally, adjustments to the live stream player were made. The player now offers a widescreen mode, which further increases the view field for users.
In addition to general optimizations of the video player, it can now also be repositioned and resized. If a user scrolls down during the stream, the player automatically switches to its Picture-in-Picture mode. This window can then be moved and enlarged or reduced in size.
An error message has also been added, which, in case of a non-existent live stream, displays a notification that the stream is currently not available.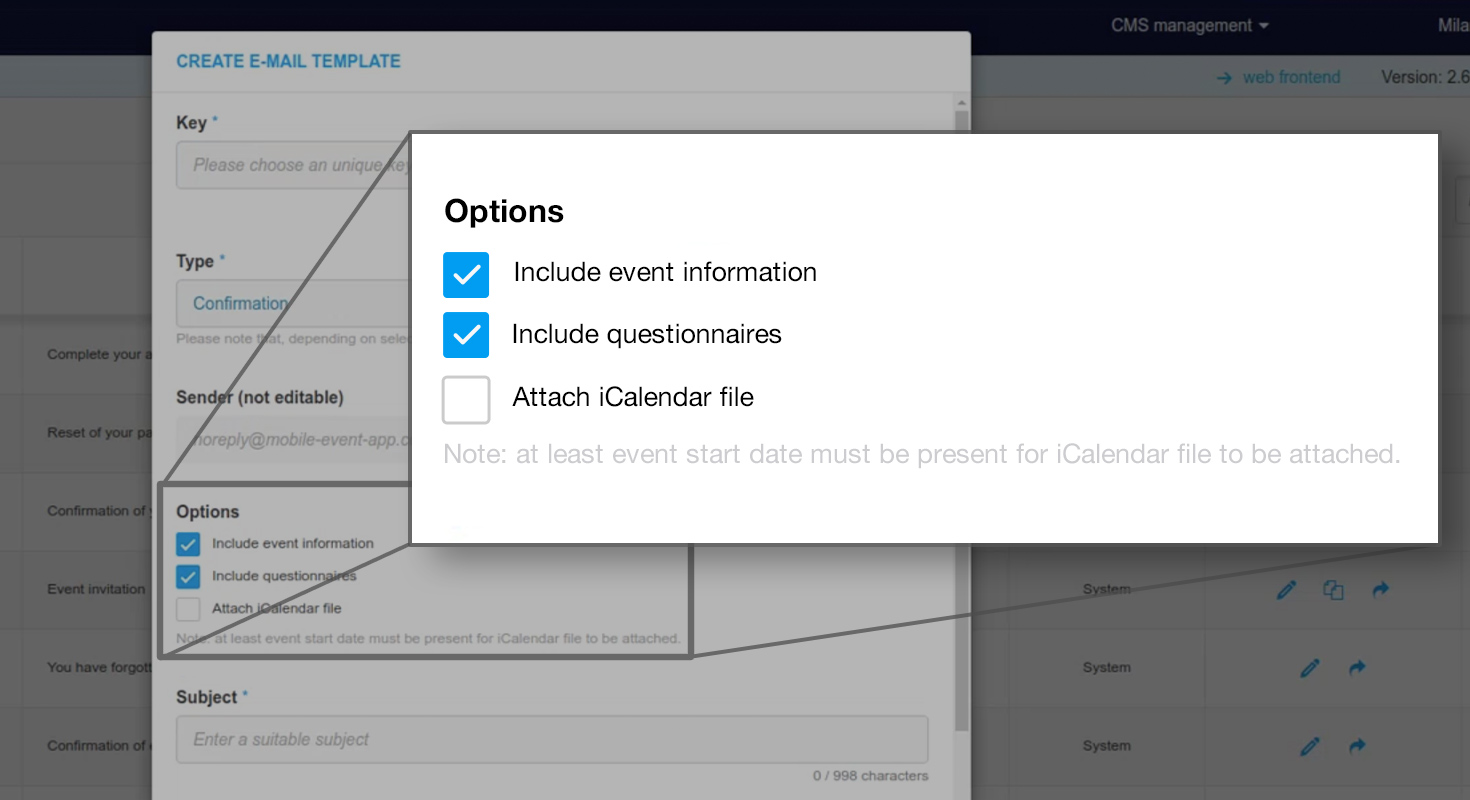 ---
Login Process Via registr
A notification has been added to the process of creating usernames. It will inform the user that names may not contain any spaces, for example.
After completing the registration for an event, optional settings for a summary of the registration data by e-mail have been integrated. You can choose from data such as event information, completed questionnaires and a confirmation of registration. In addition, an ics file will be attached, that can be used to add the event as a calendar entry in the user's device.