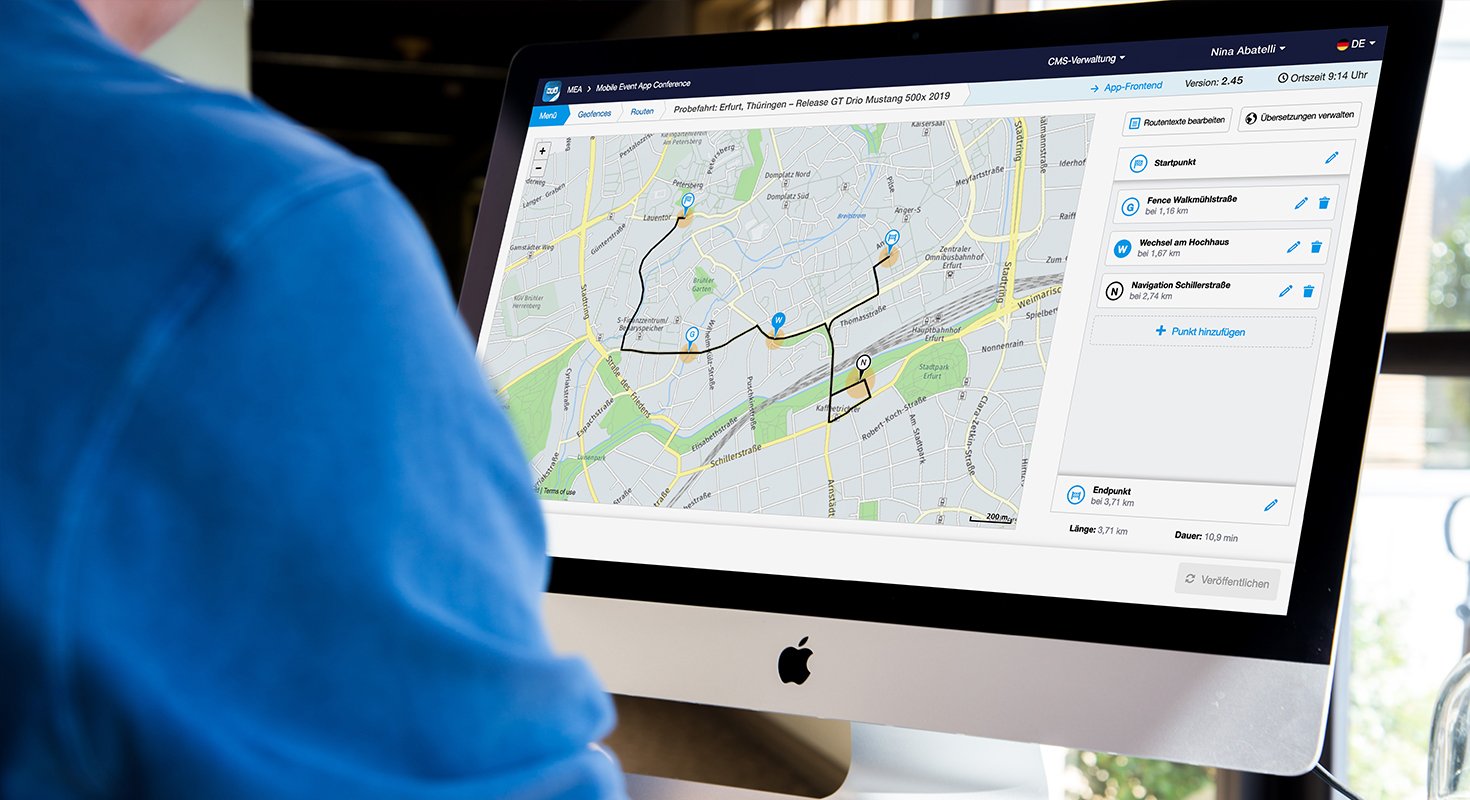 What's new in version 2.45
Geofencing
The new release of version 2.45 includes a big addition to the current product range. The new available feature Geofencing was developed for the academy of a car manufacturer.
This feature makes it possible to create GPS routes, that can have locations added to them which trigger events in the app of the user. Ideally the app can be used for test drives, to present all features of a new car and gather feedback effectively, for example. Geofencing will be available in the content management system and, like all previous features, can be customised and managed there.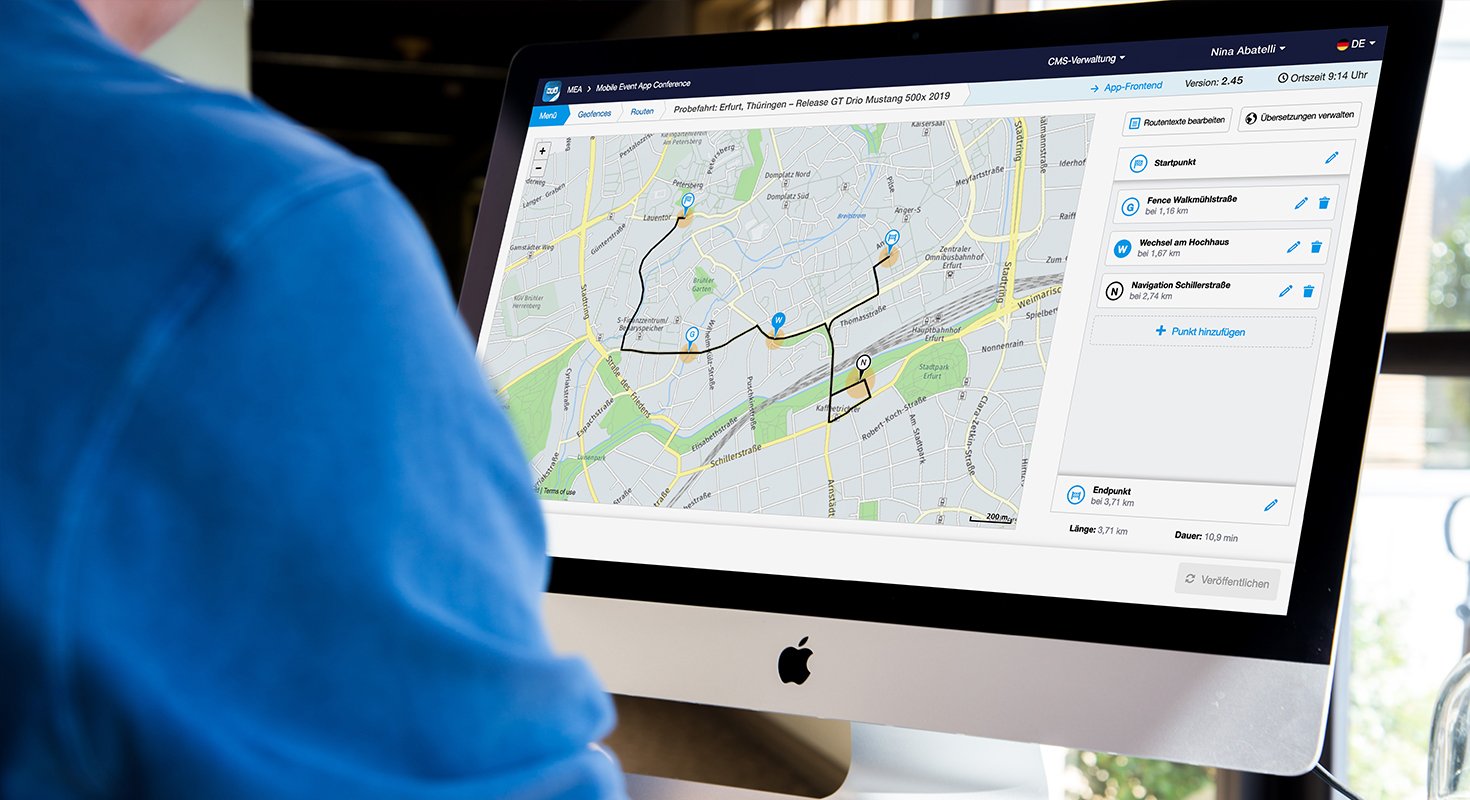 Vehicles, routes and roles of participants can be created and modified. Furthermore, you can track each role. Vehicles can be added with graphics and descriptions and can also be assigned to multiple routes. The tasks at defined locations for example can be quizzes, surveys or custom pages. On change points the participants are prompted to change their roles or vehicles. After finishing the trip, the results can be sent via e-mail. For evaluation purposes the organizer can export a logbook in the cms. The logbook records driven routes, triggered locations and which role/person participated.
With this feature you can complete test drives or press tours or develop entirely new use cases.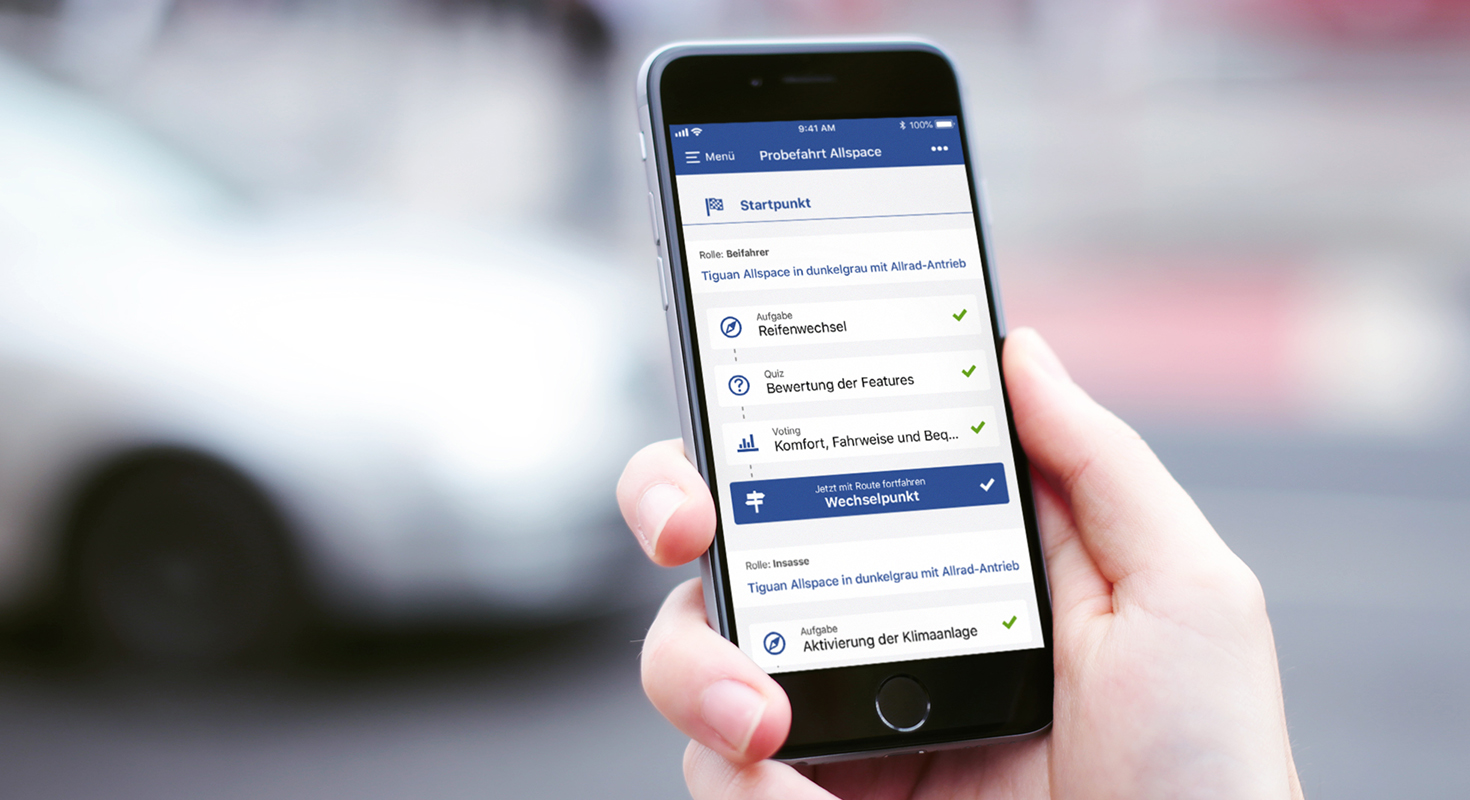 ---

Check-in App 2.0
Additionally, the Check-in App 2.0 was able to successfully finish its first application. On an event of our car manufacturing customers it was used for the first time. In a short while hundreds of guests were able to enter the event, without the need for any paper documents.