What's new in version 2.22
Create reminders for presentations
The creation of reminders adds another practical function to the schedule in Release 2.22.
These are individually configurable reminders that can be easily added and removed for each individual agenda item.
An active reminder ensures that a push notification is sent to the participant 5, 15, 30 or 60 minutes before the start of the selected event, depending on the configuration.
The schedule can also be filtered by these agenda items with reminders and helps your participants to structure an event day better.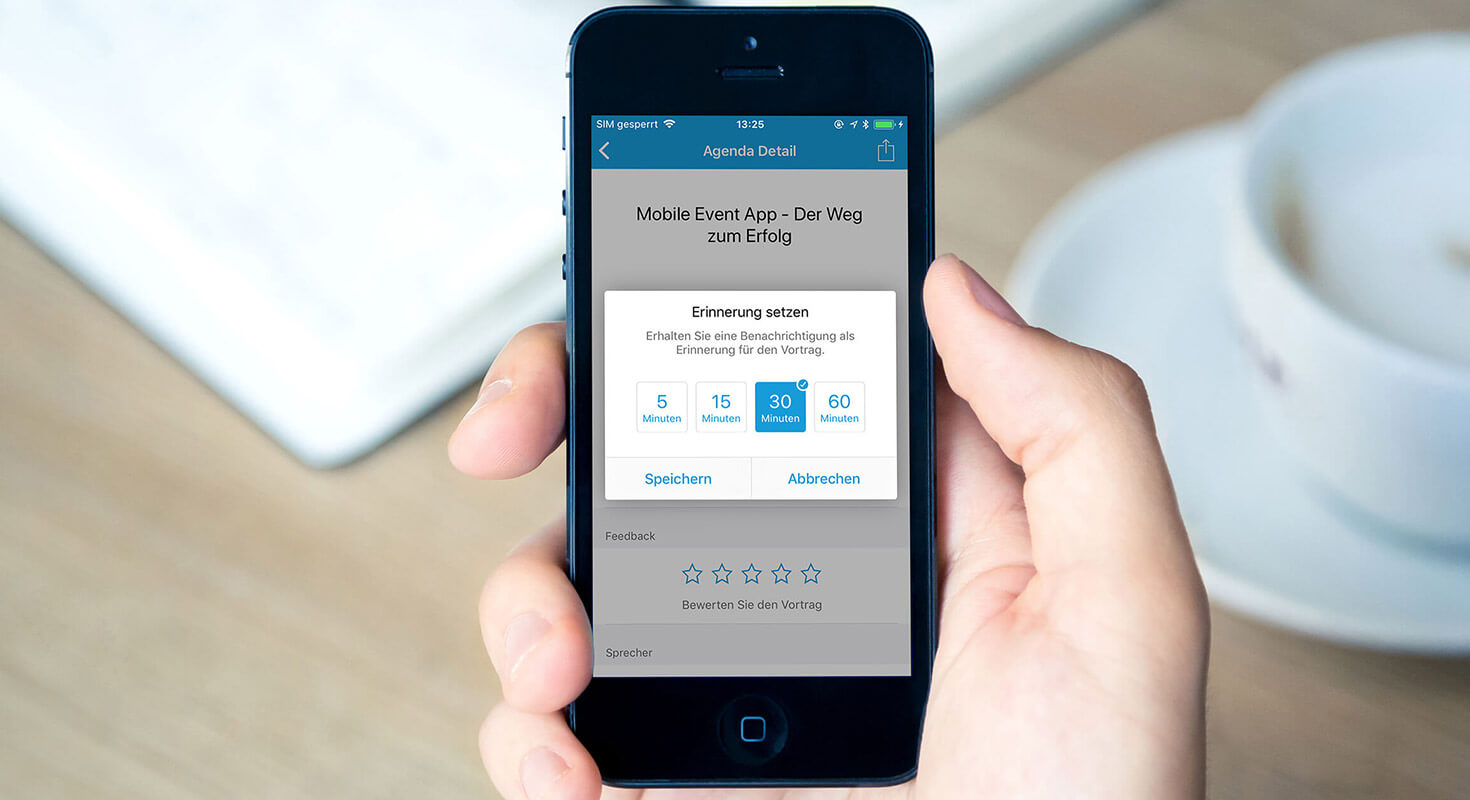 Hide empty days in the schedule
To show your participants only the days that are relevant for them, there is a new setting for the menu item in the CMS. With this you can now control exactly which group of people and which event days can be seen in the app. For example, while only days 1 and 2 are visible for group A, group B participants would only see days 3 and 4.
Multi-time change
As far as lectures and other agenda items are concerned, major events are characterised above all by their wealth of offers. With a schedule with more than 100 entries and a spontaneous time change, it can be very tedious to adjust the times of all subsequent agenda items individually.
With the new multi-time change, thanks to the filter function, you as the organizer can specifically select the agenda items that are delayed. The CMS takes over the task of changing each point manually and reliably adapts the schedule to changes in time.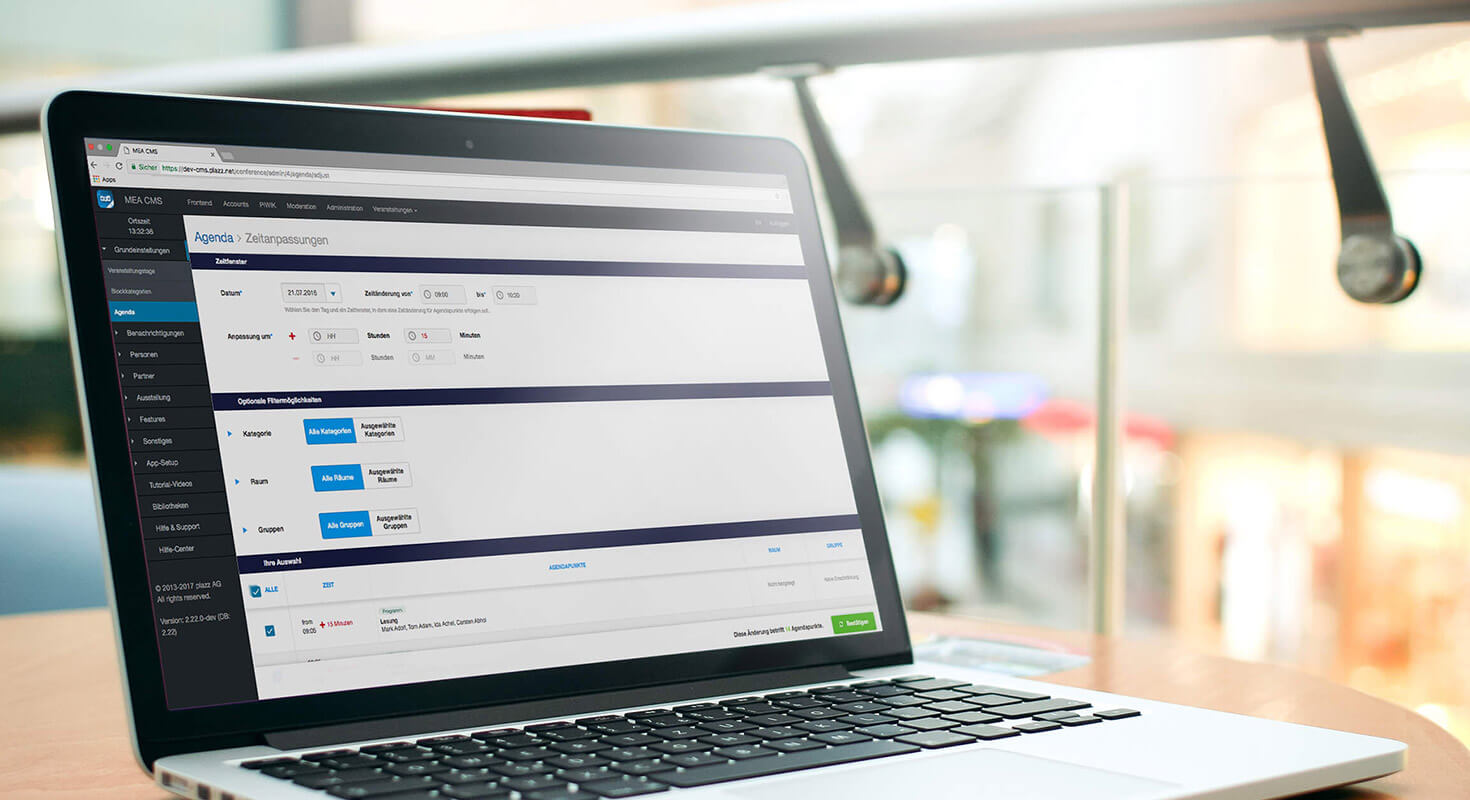 Emoticons usable
Social interaction is nowadays almost inconceivable without smileys and emoticons. Of course, the MEA with version 2.22 activates Emoji within the chat and the new Wall of Ideas. Now nothing stands in the way of merry sending of messages with emoticons!