What's new in version 2.17
Dashboard
The QR code of the users can now be displayed directly on the dashboard in version 2.17. This makes it easier for your participants to check-in or network with each other.
Booth staff
Exhibitors' booth personnel is now displayed in the mobile apps. Your participants and visitors can thus very quickly obtain an overview of the representatives on site and, if desired, contact them directly.
Formatted description texts of the participants
Participants can now use some formatting in their description text. The formatting "Bold", "Italic", "Underlined" and the use of bulleted lists are available to users.
Colour coding of the lecture categories
Categories that you create in the agenda are now highlighted in color in the app. Agenda items that appear in several categories can therefore be differentiated immediately.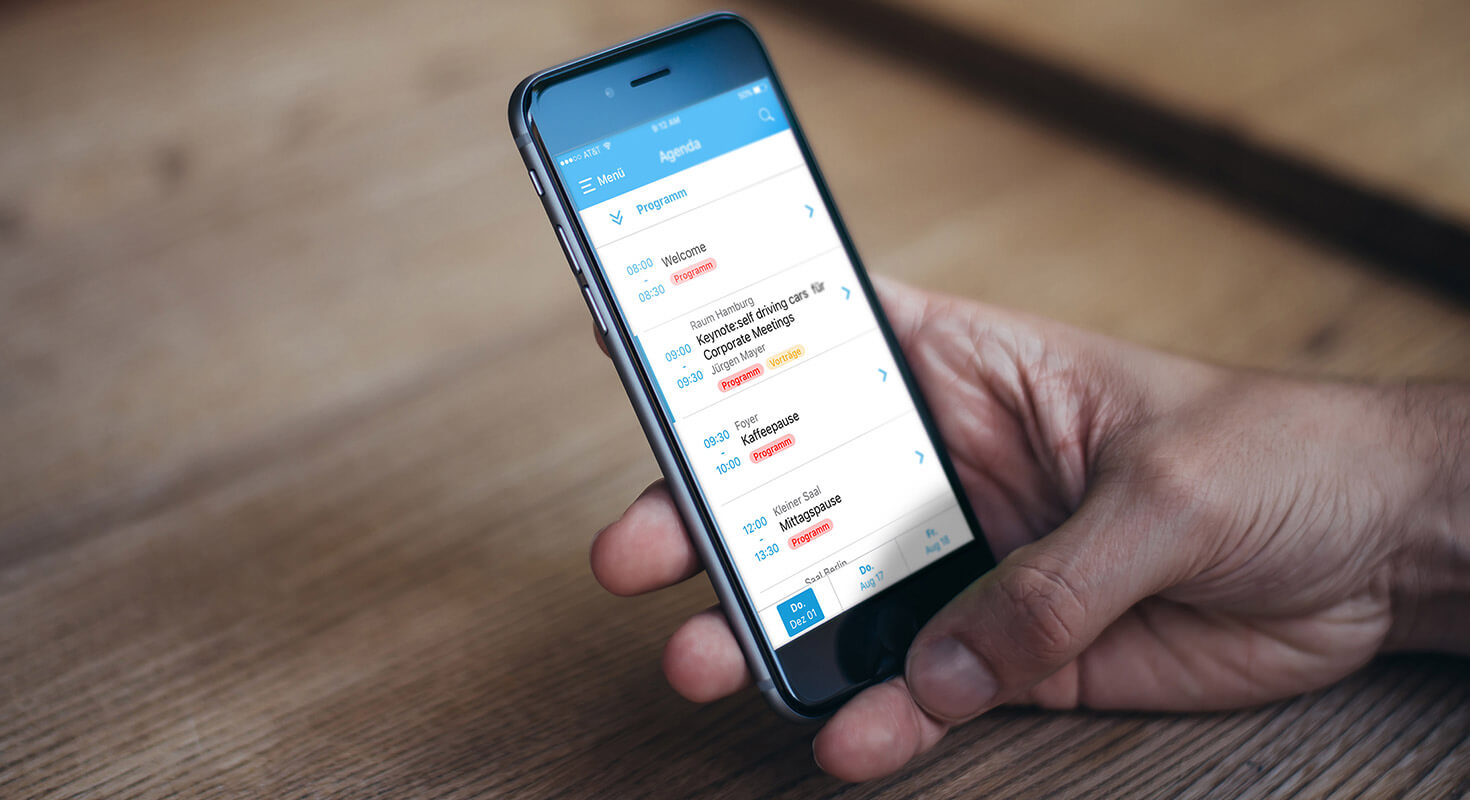 Role management in CMS
When managing many events in an app, you can now delegate content management using a revised authorization concept. Name event managers whose access to content is restricted to individual events. This prevents unwanted changes and access to event content by employees who are only involved in the organization of individual events.
Copying events
The organization of event series is further facilitated by a copy function for events. Copy the contents of events to use as a template for subsequent events.