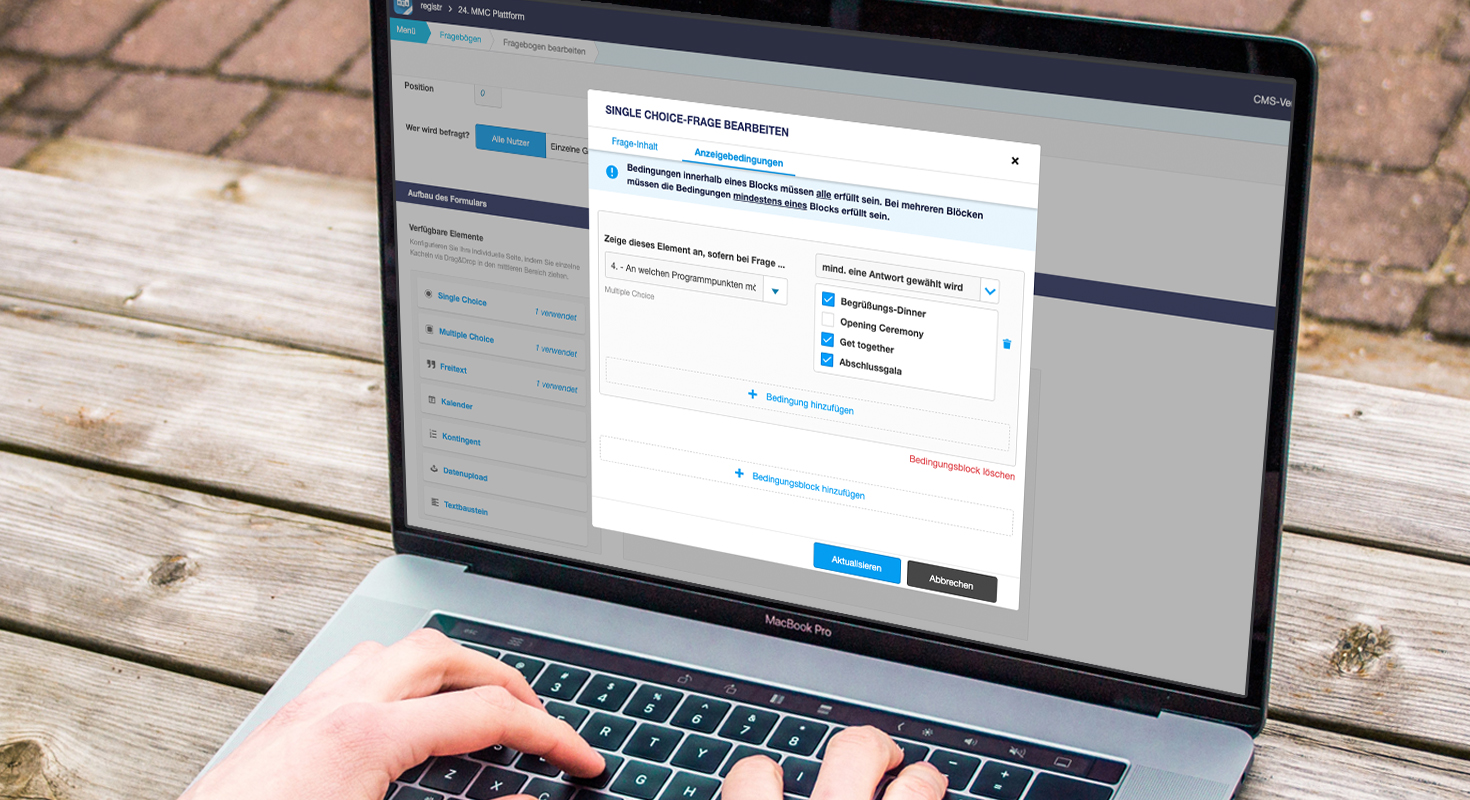 What's New in Version 2.52
Release 2.52 contains comprehensive extensions for registr, improvements to the Check-in App as well as an onboarding feature for new users of the Mobile Event App's content management system.
registr
Questionnaires enable you to gather even more detailed information about your guests. Event managers can choose typical question types, such as single & multiple choice, free text, as well as four new question types, calendar, contingent, file upload and text module. Via drag & drop these modules are easily implemented into your questionnaire.
‌
Calendar
Choose Date and Time. For instance, to know when a person will arrive.
Contingent
Additional information with quantity statement. For example, how many people will accompany a person to an event.
File Upload
Enables uploading of pictures and pdf documents. To receive image material like logo and product illustrations by exhibitors.
Text Modules
Serves as a placeholder for info texts or explanatory parenthesis between questions.
‌
The biggest update in this release is, that questions can now be nested. An application example would look like the following. A guest declares in his questionnaire that he will arrive from outside of town, which will trigger a question to ask, if they need a hotel room. If answered with yes, a follow up questions asks, if the guest needs a smoking room. To ensure planning security for the buffet, the guest can choose their preferred meal in another question. To follow up you could also ask about any known allergies. Thus, nested questions cannot only increase your control during the planning phase, but also help to better cater to the needs of your guests.
Besides nested questions, registr now also enables you to set events as mandatory. If activated a guest can't cancel their participation. Furthermore, the export features as been expanded. Should a person change their answer in a questionnaire, you can start a new export, set to a date and time you chose, that will highlight all changes in the resulting file. This will also ensure increased planning security and provide you with a clearer overview.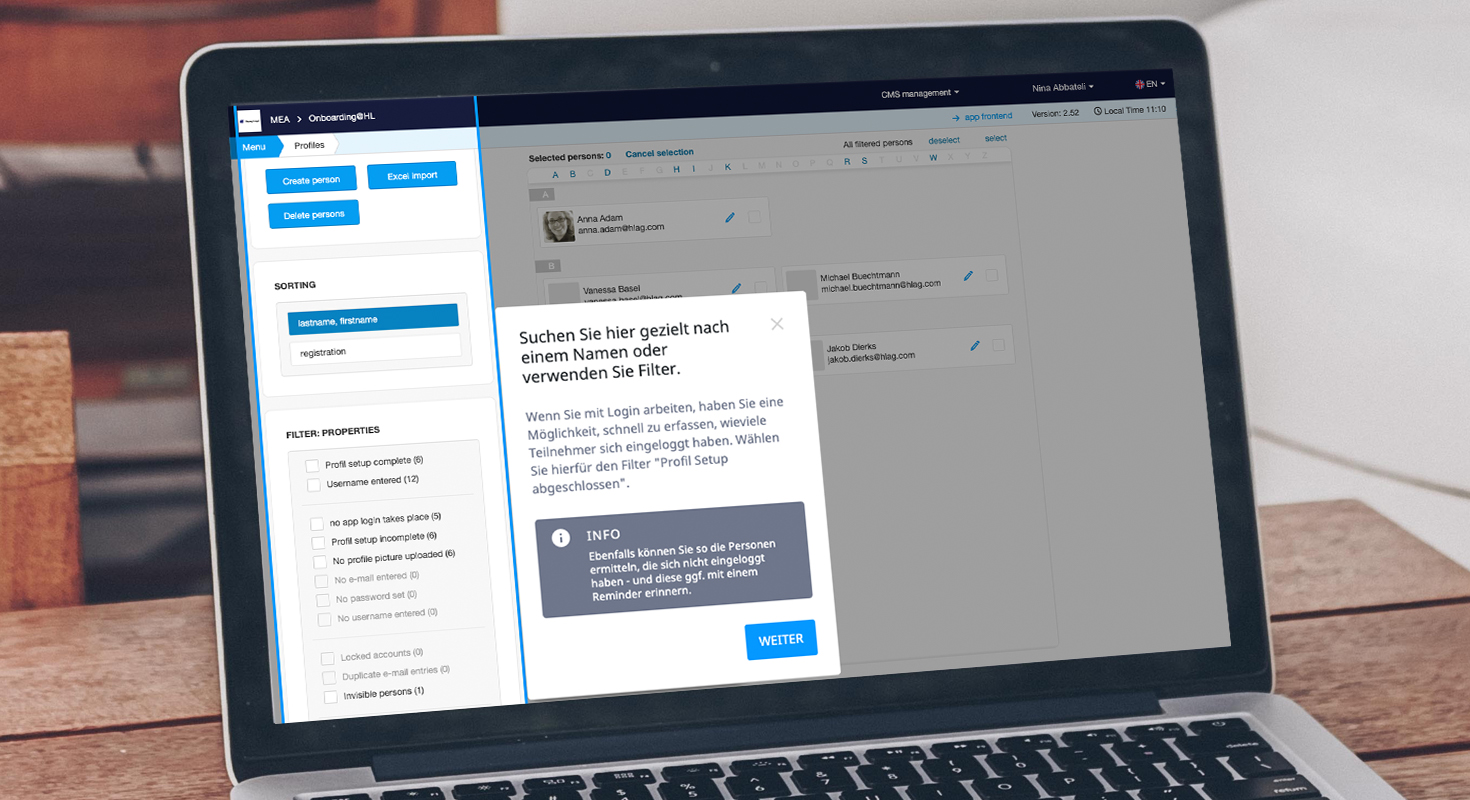 ---
CMS Onboarding
The new onboarding feature will accompany users along their first steps through the content management system, with helpful tips and information. Especially the first time within a CMS, with numerous functions and settings, can be confusing or causing uncertainty. A successful onboarding will help the user to not only feel surer in their actions but also enable them to use the given features empathetically and energetically to create a well thought out and impressive event.
CMS Certificate Expiration
If certificates for push messages are deposited and about to expire, the user will have a warning displayed at the top of the CMS start screen. 60 days before their expiration the message will be highlighted in yellow. With only 30 days it will turn red.
---
Check-in App
Besides various security improvements for the Check-in App, it is now also able to print badges via Airprint. For this to happen the printer and iPad only need to be in the same network, to wirelessly exchange data. This will not only simplify the badge print setup but also eliminate possible sources of errors.