What's new in version 2.36
Data Security
Also the latest version of the Mobile Event App, the Update 2.36, comes with further innovations regarding data security according to GDPR. In the light of the right to information and the right to data transferability, users now have the option of viewing and exporting all personal data stored about them. In addition to the name and information from the meta fields (e.g. job title), this data also includes postings on the Wall of Ideas or answers from surveys.
To export the data, authentication via user name and password is required, which ensures that user data cannot be viewed by third parties.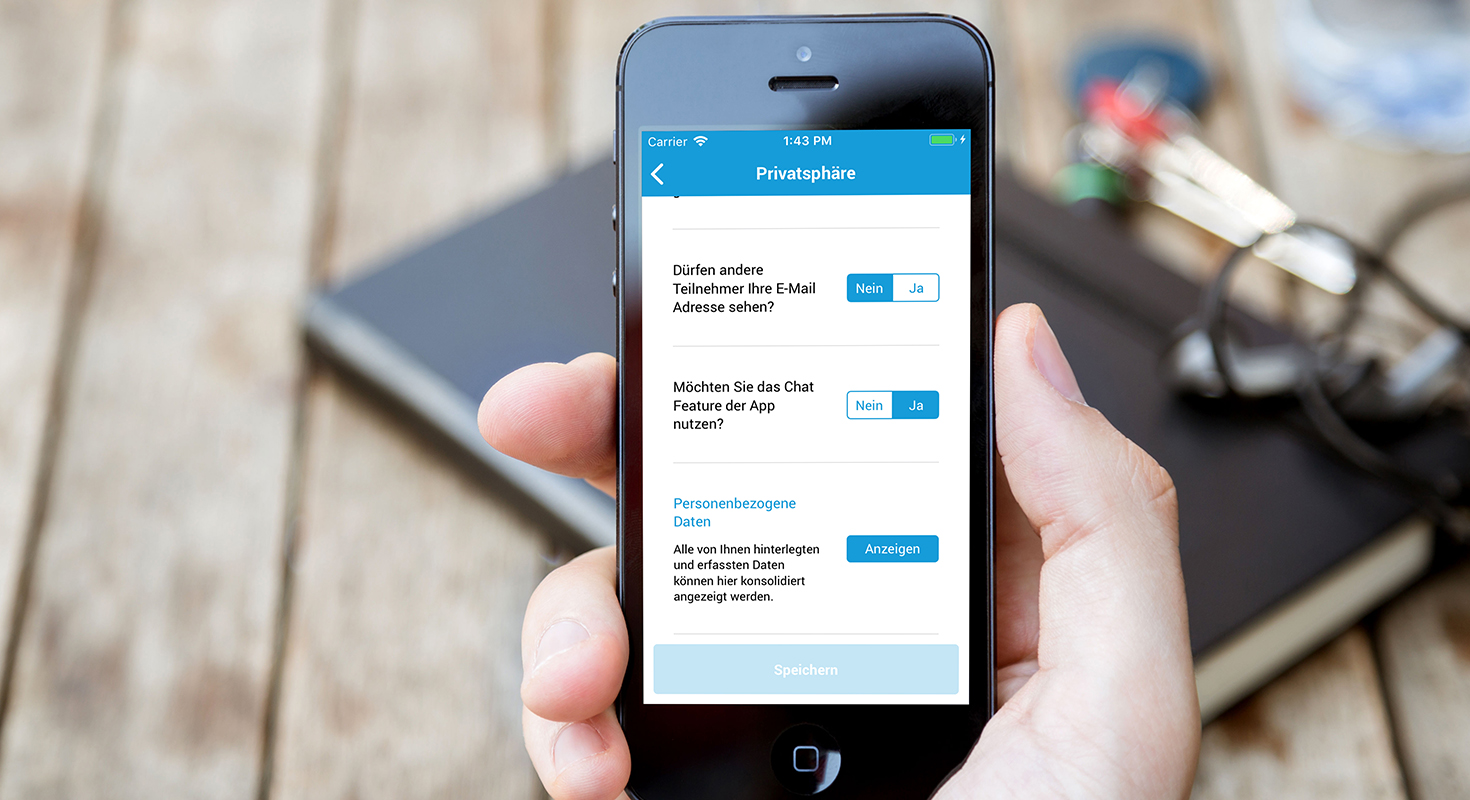 List of participants
App users now see a small speech bubble next to the profile picture of participants which are available for the chat. This chat icon is only displayed if the user activates the chat in the profile settings.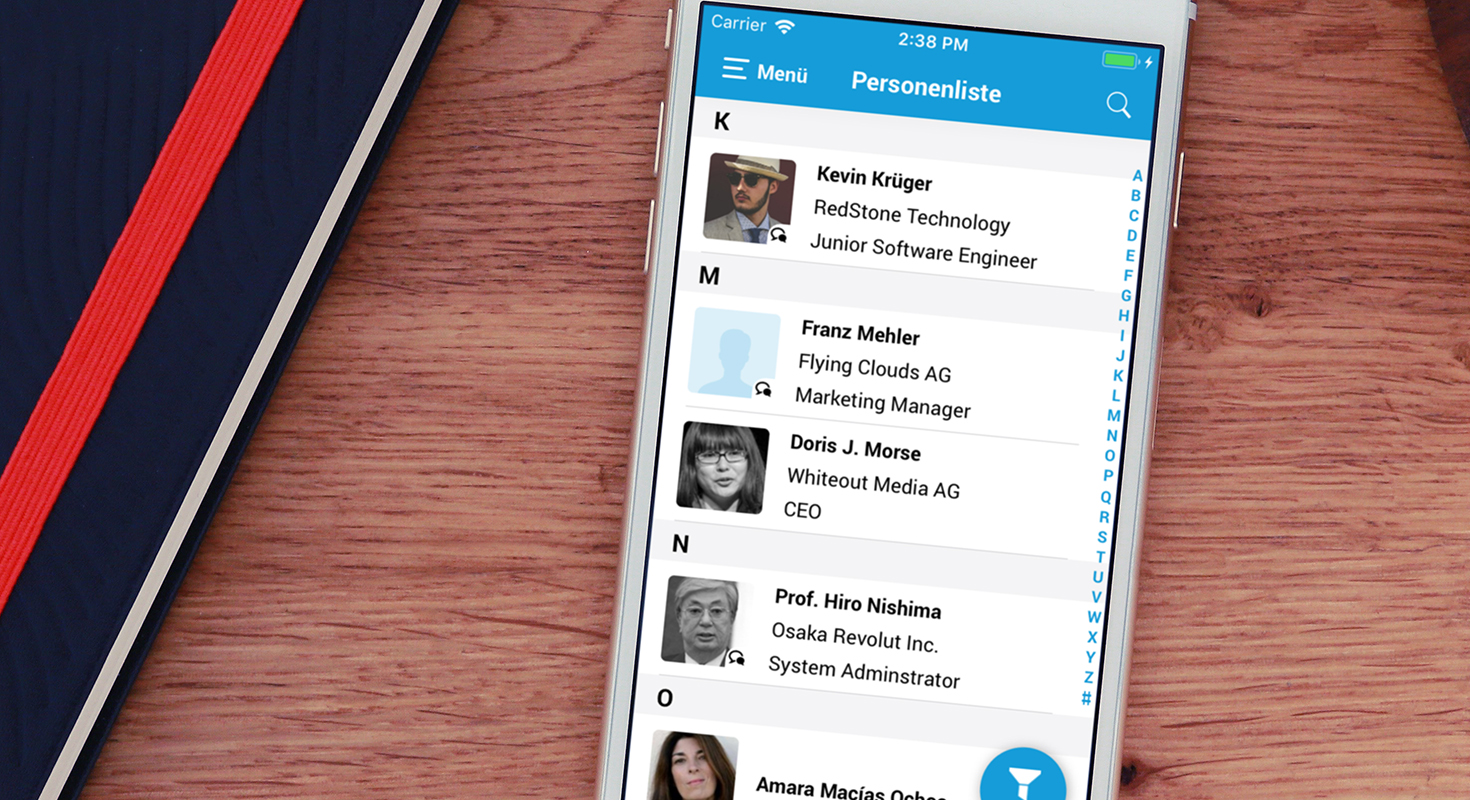 In addition, two further selection criteria have been integrated into the CMS in order to be able to search even more specifically for corresponding participants. For example, there is now the filter property "No app login", which can be used to display all users who have not yet logged on to the app. Secondly, participants now can not only be sorted by surname and first name but also by the time of registration. Users will then be listed chronologically, starting with the most recent registration in the app.
Other
In addition, accessibility has been further expanded, and features such as schedule, push notifications and list of participants can now be used without restrictions.
An improvement of the user experience of the MEA was achieved by installing a "Back-Button". This now appears if you follow a deep link and want to return to the original page. An inconvenient navigation back to this page is therefore no longer necessary.