What's new in version 2.34
Accessibility
With Release 2.34, the accessibility of the Mobile Event App has been further optimized. In order to enable visually impaired users to operate the MEA, three essential points of the app were technically revised: dashboard, menu and login.
From now on, the descriptions of the custom tiles on the dashboard will help you to find your way around. The operation of the menu is facilitated by the labelling of buttons, the recognition of folders and separators and a logical sequence. Users can now also be guided through the entire login during the onboarding process using the screen reader function (iOS) or TalkBack (Android). For this purpose, interaction instructions as well as the description of checkboxes and buttons have been implemented.
Account blocking in the CMS
Also in this release there is an innovation regarding data protection, which concerns the login to the MEA. After the sixth failed login attempt, the user account is temporarily blocked. A block can be removed by entering the login data correctly or in the CMS. In addition, the user will receive an e-mail requesting him/her to renew his/her password.
The system is blocked for one minute, then for another ten minutes, one hour, one day and after ten failed attempts completely. In the latter case, the account can only be unlocked in the CMS. The corresponding profiles are also visually displayed as locked in the CMS. To display the respective accounts, the function "Filter for blocked accounts" has been added to the filter.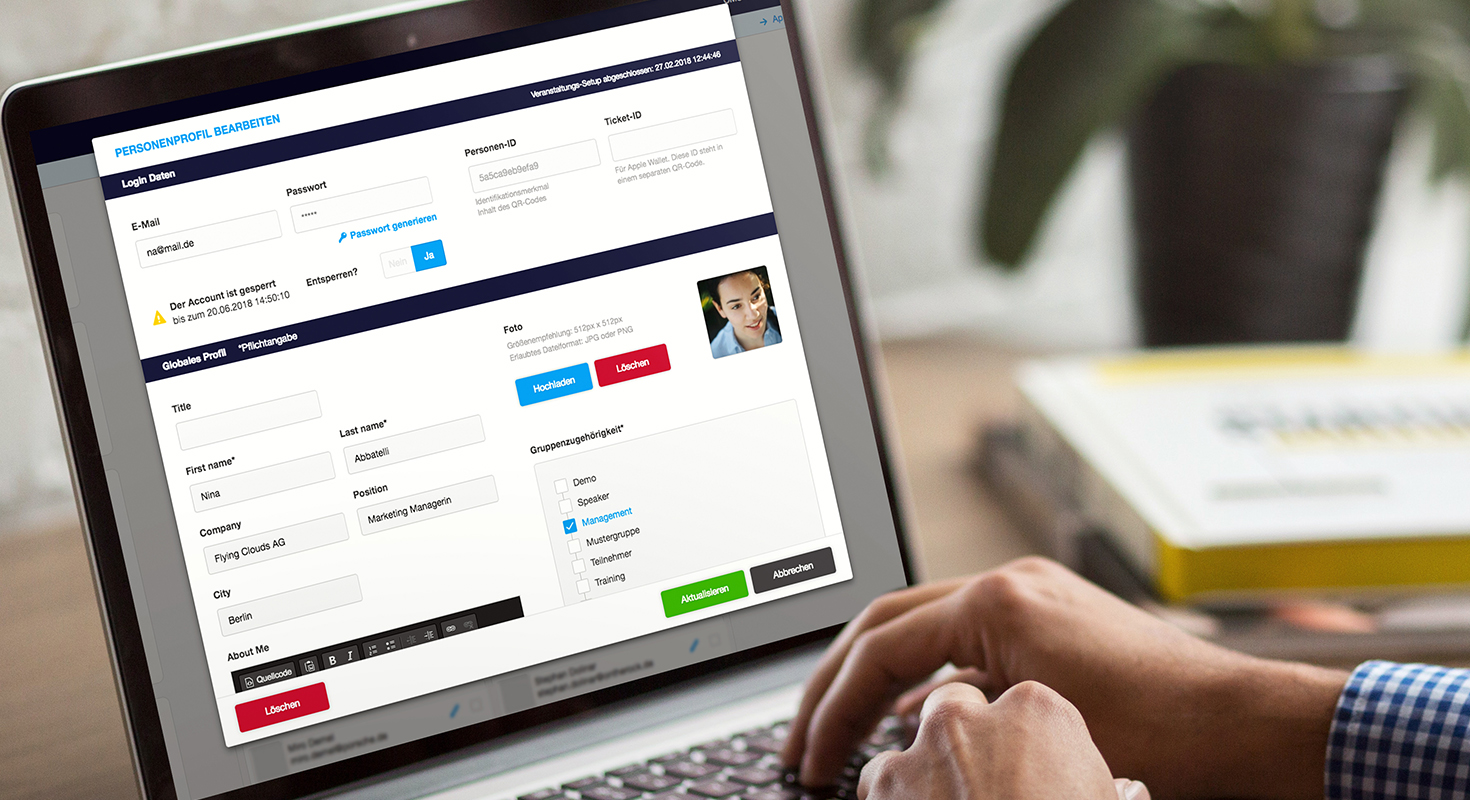 Information classification of reports
From now on it is possible to set the export classification of documents in the CMS administration of MEA under "Security & Data Protection". By activating this security setting and the desired categorization, e.g. "Confidential" or "Internal", a corresponding note is added to the exported document. This enables efficient management and structuring of information and offers additional protection.