What's new in version 2.15
New validity period for users Passwörter
With version 2.15, the Mobile Event App makes it possible to assign a validity period for user passwords. This limits the uncontrolled access to company data, which can occur, for example, due to the theft of the smartphone. In the app, the user is now prompted for authentication after x days and then has to define a new password.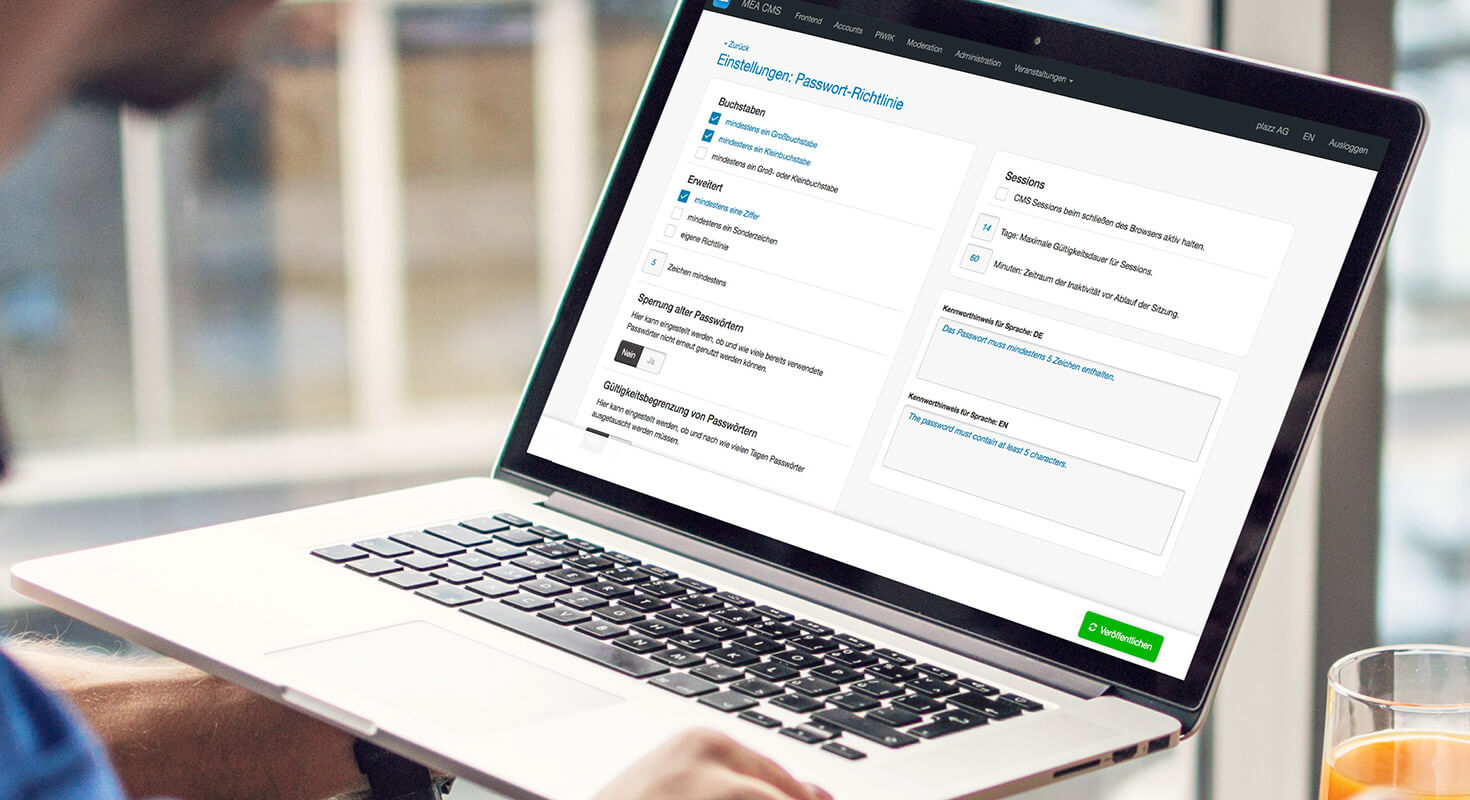 Protection against dictionary attacks
Our security team is always anxious to protect you as a customer from new cyber attacks. During the dictionary attack, hackers test a complete dictionary list and try to find out which word from a dictionary users use as a password. In the CMS it can be set that all passwords of the users are already tested on a stored dictionary list during the assignment in order to avoid such a security gap.